Each week I run into a few articles that I feel are especially valuable. Every Monday I would like to share some of the best with you, my readers. I hope you find them helpful.
This week's favorites include FIRE lessons from the Jamaican Bobsled team, the best way to pay off debt, proof that you should buy index funds because the majority of stocks are losers, do all doctors buy the Doctor Car and is it a good idea, and the pros and cons of locum tenens.
Happy reading!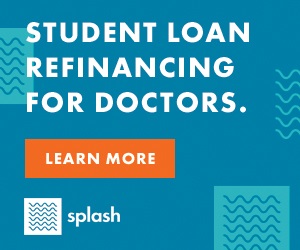 If you pay close attention, you can glean very important life lessons from movies. When I did this while watching my favorite movie of all time, I turned the Ten Lessons I Learned From an Old Movie into an article. Budgets are Sexy did the same last week with FIRE Lessons From the Jamaican Bobsled Team. The last lesson in the article is my favorite. If people could learn this one thing, their happiness quotient would sky rocket.
I have been emphasizing the need for everyone to become debt free since I reached that status 20 years ago. It is an incredibly life changing experience to be debt free. I wrote The Doctors Guide to Eliminating Debt to help others reach this life changing goal. It also played a major factor in my early retirement. This is why I love the article by Practically Independent, describing The Only Way to Pay Off Debt. This article hits the nail on the head. There really is only one way to pay off debt. What do you think?
If you have been following me, you know I am not in favor of ever buying individual stocks. There is just no way to predict which stocks will continue to do well. So, in order to catch the winners, you need to own a lot of stocks. Mr. Tako Escapes shares with us the research behind this in his article The Bessembinder Factor. Only a few stocks are responsible for turning the average market return positive. In fact, he stated that in the last three years, 22.1% of shareholder wealth was created by just five companies. Of the thousands of companies in the stock exchange, what are the odds that you could have picked one of these five companies? 
I have thus far resisted the urge to buy the "Doctor Car." The first car I purchased as a doctor was a Ford Taurus. What was your first car as a physician? Kevin MD republished a nice article by Dr. Jordan Frey of The Prudent Plastic Surgeon on Debunking the Myth of the Doctor Car. Many physicians have spent a fortune on acquiring expensive automobiles. When these expensive cars are purchased, money goes down the drain due to loan payments, leases, and the need to purchase a new car every two years. Check out my article on New Car Fever.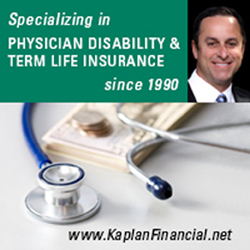 I spent the last three years of my career as a general surgeon working part time as a locums surgeon in rural critical access hospitals giving lone surgeons some needed time off. It was a great way to slow down and still practice medicine. If you are considering doing locums, don't start without first taking my online course on Thriving in Locum Tenens. You will enjoy locums a whole lot better if you don't need to learn the ropes on your own. And with a money back guarantee, what have you got to lose?  Physician on FIRE also did some locums work during his career. He shares with us his Locum Tenens Pros & Cons. 
I hope you enjoy these articles as much as I did. I look forward to updating you again next week with a few more articles I find especially interesting. If you read an especially good article, send me the link so I can share it with others.