"You were worth every cent I paid for that conference! Thank you so much for your wisdom and generosity & for changing my future!"
Imber Coppinger, DO
"Dr. Fawcett was by far the best and most dynamic speaker I heard at the conference."
George Arnold, Retired
"Your talk on Debtabetic Neuropathy really moved me.  Thank you."
Ami Keatts, MD
---
Looking for a dynamic key note speaker for some needed inspiration? You are in the right place.
Dr. Fawcett is available to speak to your organization on various financial and lifestyle topics that span from doctors in training to the retirement years and include such topics as: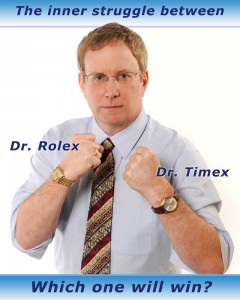 Starting your practice right
Decision to debt free in 4 easy steps
Goal setting for an ideal lifestyle
Negotiating your contract
The investment finish line
Seeking balance
Living the good life
Money matters that improve your quality of life
Defining and finding your dream job
Planning for retirement
Alternatives to retirement.
Real estate investing for the busy professional
Lifestyle choices matter, Dr. Timex vs. Dr. Rolex
If you need to inspire students, encourage residents, re-invigorate practicing doctors, or re-assure those nearing retirement that it is possible, Dr. Fawcett can accommodate your needs.
---
Some comments from audience members:
Great!
Practical, relevant
Practical information and motivating ways of looking at money
Interesting & amusing
I learned something new to use in my practice
As a retired physician I wish I would have heard this years ago
Enjoyed
Agree with his approach
Should speak at all medical schools
Funny, entertaining, and really informative!!! Have him back!!
Great presentation. We should have him come back
Excellent presentation would not change anything
Great topic!!
"It was my pleasure to hear a recent seminar given by Dr. Fawcett. The advice was solid and more applicable than that given by mainstream sources. It was also more personal and left me with a desire for more. He focused on adjusting ones attitude in order to make more judicious decisions about controlling personal finances."
R. J. Leavitt, M.D.
President Physicians Medical Park, LLC
---
"I highly recommend Dr. Cory Fawcett. He is a multi-talented entrepreneur with depth of character and charisma. Dr. Fawcett is an excellent surgeon, savvy real estate investor, and financial wiz. He is a superb coach and counselor. He has a passion for teaching and helping others. Don't miss out on an opportunity to learn from this Sage of Southern Oregon."
J. Brant Darby, DDS
Chair Oral Surgery and Dentistry
Providence Alaska Medical Center
Schedule Dr. Fawcett to Speak for your group