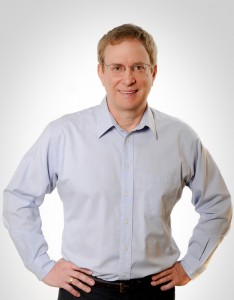 If you are looking for something a little more personal or are in dire need of help, one-on-one coaching might be just what the doctor ordered. I will help you analyze your current situation, determine where you want to be and when you want to get there, and help you formulate a plan that will accomplish your goals and help you reach your dreams. There is a light at the end of the tunnel and I will help you to see it.
As one Doctor put it (she wishes to remain anonymous):
"In the 8 months since I met you I will have increased my effective income $3400 per month, plus will be debt free, plus I now have a financial future! Thanks a million! Literally!!"
The same thinking that got you into financial difficulty or deep in debt, will not usually get you back out of it. Often, a new set of eyes is needed to look at the problem and offer solutions you may not have considered. Those solutions might involve some very difficult choices. A bold move might be necessary and some outside encouragement is often needed to help you take the necessary steps to financial freedom.
Send your contact information to me with the button below and let me know the best way to get in touch so we can get started right away. I'll get back to you for a no obligation, free consultation. Where we go from there will be up to you.
Don't delay any longer.

---
"My husband and I wasted money on a few financial advisors over the years. We finally were introduced to Cory, who has really helped us a ton. He understood our situation better and spent the time to really help us figure out what we were missing. We've paid off more debt in the 2 years after working through Cory's Financial Makeover program than we paid off in the 10 years prior. We now have all of our taxes paid up to date and money in the bank for emergencies and future taxes. Thanks Cory!"
-Drs. Alex & Cherisa Sandrow
"When I found myself at a financial fork in the road, I wanted someone who had been in my shoes, a physician, to help me with the options. I contacted Dr. Fawcett for a coaching call and he walked me through the choices. The decisions were much easier after thoroughly discussing the options. His advice was well worth the cost."
-Dr. Ken McCulla
"Dr. Fawcett worked with us in a family setting involving my wife, giving us homework and listening to our story.  He tailored his formula and approach to our particular situation and was flexible and creative.  Some of the steps are quick, some take longer, but all are in concert with getting free of debt and seeing the possibility of things beyond what we originally thought.  Credit is a slave master and a labyrinth but Dr. Fawcett can show you the path out to buy your freedom.   I highly recommend Dr. Fawcett as your guide through the jungle of debt."
Kevin Teagle DC CCSPÒ