Each week I run into a few articles that I feel are especially valuable. Every Monday I would like to share some of the best with you, my readers. I hope you find them helpful.
This week's favorites include the three questions that will keep your priorities straight, the success habits of self-made millionaires, how to make your medical practice more profitable without working harder, one doc who thought FIRE was her only way to recover from burnout, and how physician wellbeing improves the bottom line of hospitals.
Happy reading!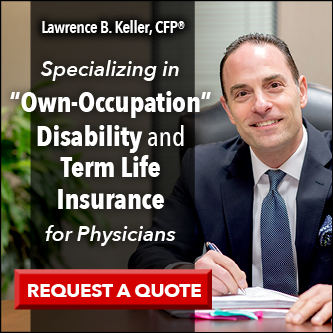 Life tends to put so many urgent things in our path that we often lose sight of what is truly important. Senior Resident provides us a tool to help keep the important things at the top of our to do list with an article on George Kinder's Three Questions. The third question really puts things into prospective. I have written about similar issues here and here. Just remember, now is the time to live life, don't wait until you retire to start enjoying your life.
We are a culmination of our habits. So if you want to be financially successful, why not assume the habits of self-made millionaires? CNBC Select gives us a list of ten habits one financial planner has observed from his wealthy clients in Ten Common Money Habits of Self-Made Millionaires. I'm especially partial to #1 and #3. Which do you think are the most important habits to emulate?
Who wouldn't want to earn more without working more? Well you can if you follow the advice of Smart Money MD and start doing the Number One Way to Make Your Medical Practice More Profitable Without Working Harder. I did this and it definitely works. I'm sure you dabbled with it as well, but it's when you really make a concerted effort that it pays off big. 
Burnout has become very prevalent in the last decade and is found in around 50% of practicing physicians. Physician on FIRE shares the story of one doc who was on track to retire in her early 60's. When burnout set in she ramped up her effort and FIREed at age 47. It was interesting to note that some of the factors she listed as contributing to burnout were self-imposed. I think that is often the case. There are both inside and outside forces contributing to burnout. Maybe if we take control of the inside forces, the outside forces wouldn't have such a bad effect on us. What do you think?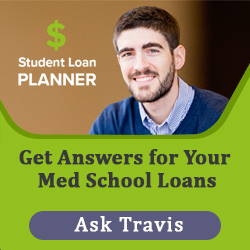 What if the hospital CFO fully understood the financial impact to organizations when burnout happens in physicians? The Happy MD spells this out for us in The Business Case for Physician Wellbeing and the Enlightened CFO. A happy physician is more productive, more likely to generate better patient satisfaction scores, less likely to get sued, and less likely to leave his employment. These are all things that make an impact on the organization's bottom line. Be sure to take a copy of this article to the CFO and CEO of your hospital to enlighten them. 
I hope you enjoy these articles as much as I did. I look forward to updating you again next week with a few more articles I find especially interesting. If you read an especially good article, send me the link so I can share it with others.