Each week I run into a few articles that I feel are especially valuable. Every Monday I would like to share some of the best with you, my readers. I hope you find them helpful.
This week's favorites include how to get the best deal when buying a new car, defining early retirement, how being an entrepreneur will make you a better doctor, one sad outcome of postpartum depression, and patients can often tell when physicians are burned out.
Happy reading!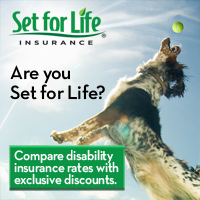 I don't recommend purchasing a new car. You should take advantage of the silly folks who lease or buy a new car every two years. Buy their used/almost new car at a great discount. But if you are going to spend the extra for a new car, which I will admit that half of the eleven vehicles my wife and I have acquired were new, then this article, originally written by The Physician Philosopher and republished by Physician on FIRE, will help you with The Best Time to Buy a Car and Eight Other Steps to Get the Best Deal. Best of luck with your next car purchase.
Some people say I retired early. I shifted to part-time at age 50 and fully retired from medicine at 54. Others will say I didn't retire, I repurposed, because now I earn money writing books, speaking, and coaching. Leisure Freak helps us understand the early retirement definition with The Ultimate Definition of Early Retirement. I feel retired since I can come and go as I please, take three-month adventure trips, and I don't need to earn another penny for the rest of my life. What is your definition of retired?
I have always been an entrepreneur, even as a teenager when I managed my rock band, gave piano lessons, mowed lawns, and baby sat. I believe these extracurricular activities made me a more well-rounded person as an adult. Kevin MD published an article from Dr. Geeta Arora on Why Becoming a "Doctorpreneur" Made Me a Better Physician. Has your non-medical moneymaking interests made you a better physician?
We all have our ups and downs. Postpartum depression can be a big down, especially when added to the isolation caused by a pandemic lockdown. Sometimes the outcome is fatal as was shared on Mothers in Medicine with this story of the suicide of a friend who had postpartum depression. Be sure to reach out to your friends and colleagues when you sense they are sad or lonely. You could be their life saver.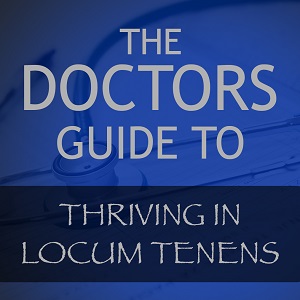 Physician burnout is a big problem. I think it is much bigger than many of the problems the government is working on right now. I didn't realize, before reading Physician Burnout – Your Patients Can See the Elephant in the Room, that patients could tell when a doctor is burned out. Thanks to The Happy MD  for informing us all.  We need to work harder to solve physician burnout before we become a country with fewer physicians than are required to meet the needs of our population.
I hope you enjoy these articles as much as I did. I look forward to updating you again next week with a few more articles I find especially interesting. If you read an especially good article, send me the link so I can share it with others.