Each week I run into a few articles that I feel are especially valuable. Every Monday I would like to share some of the best with you, my readers. I hope you find them helpful.
This week's favorites include an easy mnemonic for establishing a financial plan, actual costs of traveling the world in retirement, becoming an attending is not all warm and fuzzy, six predictions for the housing market in 2021, and the historical returns of various asset classes.
Happy reading!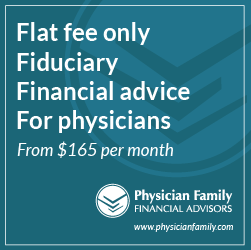 We all need a financial plan. For some the plan will be in their head, for others, it will be on paper which is easier to refer to in the future. I recommend putting it to pen and paper. Wealthy Doc shows us a great mnemonic to help us in this regard in How to Create a Financial Future You Will Love. I still remember the day in medical school when I sat down and mapped out my desired retirement age of fifty and backed into how much I needed to save every month to attain this goal. So it was no surprise that at age fifty, I had reached financial independence. If you don't have a plan, start with this article.
Travel is one of the big reasons people want to retire. When you only have four weeks of vacation each year, it is hard to get the travel bug out of your system. Once you retire, you can travel at will and for as long as you want. The only catch is the cost. With the help of 43 Blue Doors, you get a real life look into the cost of world travel from someone who has traveled extensively with How Much Does it Cost to Travel the World? We love traveling in our retirement, in fact, in 2019 we were away from home on an adventure more the half of the year. But we spend considerably more than 43 Blue Doors spends when we travel. Different travel styles have different budgets. Here is a look at what our travel costs were for comparison. We just got our first vaccine dose and by June 1st we should be ready to tackle the world again. Maybe you can follow in our footsteps with a 450 mile backpacking adventure in Spain.
As residents we all pine for the day we will become attendings. But when it happens, we suddenly realize the buck stops here. There is no higher authority to run things by. There is not an attending over you that is ultimately responsible for the patient. Your patient's outcome falls fully on your shoulders. Charlotte Grinberg, MD, an oncology hospitalist at Beth Israel Hospital in Boston, shares her thoughts about her transition in the Doximity article I thought I Couldn't Wait to Be an Attending. If you are a final year resident, or a young doctor who is not happy with your situation as an attending, please read my award winning and bestselling book, The Doctors Guide to Starting Your Practice/Career Right, and it will give you a leg up on your transition from resident to attending. Practicing medicine is a big deal and getting the right start will create the foundation to a great life.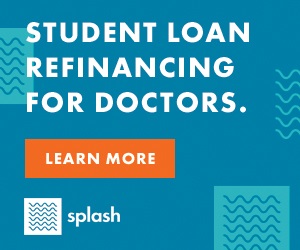 Ever since I published The Doctors Guide to Real Estate Investing for Busy Professionals, and The Doctors Course on Automating Your Real Estate Investments, I have been asked about my predictions for the real estate market. I really don't have a crystal ball to tell you what will happen in the near future, but I will bet that real estate values will be going up in the long run. Since I only invest for the long run, I expect to make good money in real estate. Her Money from Jean Chatzky gives us a taste of what several real estate professional predict for the rest of 2021. What do you think? How long will the hot real estate market continue? Just remember that betting on the market is a speculative action and is not wise investing.
People like to talk about being diversified so you don't feel the crash if your only stock tanks. Physician on FIRE shows us the ranking of the various asset classes since 1995. Unfortunately, he did not rank investment real estate, but ranked house prices instead. Buying a home is not the same as buying investment real estate, which has both cash flow and appreciation. So ignore the real estate grouping as you compare investment options. It is nice to see what each class has done and how often they are at the top of the earning for the year. You might change your asset allocation when you see this data.
I hope you enjoy these articles as much as I did. I look forward to updating you again next week with a few more articles I find especially interesting. If you read an especially good article, send me the link so I can share it with others.