Every week I find a few great articles I feel are especially valuable. Following are this week's best. I hope you find them as useful as I did.
This week's favorites include why rich people aren't happier, ten financial milestones worth celebrating, what it feels like to testify against a colleague, book recommendation for those dealing with brain injured patients, friends or family members, and jaw-dropping retirement statistics.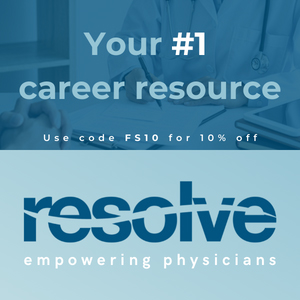 Happy reading!
I have heard it said so many times, "If I only had more money, I'd be happier." Or "If I only had more money, my problems would be solved." In reality money rarely solves problems or makes people happier. A Wealth of Common Sense shares with us Why Aren't Rich People Happier? I sum it up in an article I wrote titled, The One Word Secret to Happiness. So why aren't you happier? Could it be the one word missing in your life?
Someone once asked me if I celebrated when I became a millionaire. I said I didn't even notice when I became a millionaire, because it wasn't one of my goals. At the time I was focused on paying off all my debt; that was the milestone I was chasing. The Physician Philosopher shares with us the Ten Milestones to Financial Independence Worth Celebrating. Upon reading this list I realized that I only celebrated one of these milestones, and several of them I never had as a goal or even faced. But that was a different era from what new physicians face today. What great milestone have you celebrated on your journey to financial independence?
Have you ever encountered a colleague who you felt was unfit to be a physician? It is an uncomfortable feeling. Some were never fit, but somehow got through. Others have lost their edge with time. Still others may have had a major health issue change their abilities. Whatever the reason, this is a hard thing to deal with. I gained first-hand knowledge about unfit physicians when I sat on the medical executive committee for a hospital and had to make some hard calls. KevinMD shares with us one doctor's story of having to testify against a colleague who was not fit to see patients in Divided Loyalties: A Physician Testifies Against a Colleague. I hope you never have to go through this on either end of the encounter.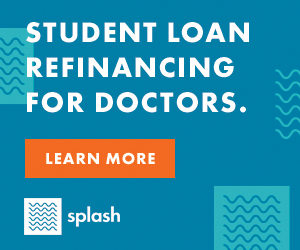 I have not read a single book on clinical medicine during the five years I have been retired, until last week when a book crossed my desk that sparked my interest. As a trauma surgeon, I had a lot of families who were trying to cope with traumatic brain injuries. As a son and grandson, I have had first-hand dealings with multiple family members who have had brain malfunctions. It is very frustrating dealing with an injury that you can't see. Dr. Michael S. Arthur had such an injury himself. He has been dealing with the fallout it caused his family and his career. He put his story into a book, Embracing Hope After Traumatic Brain Injury: Finding Eden. If you have a family member, friend, or patient dealing with a malfunctioning brain (post-concussion, stroke, Alzheimer's, cerebral palsy….), please get this book to them so they too can begin to find Eden again. This book should be available on every neurologic ward in the country.
Almost everyone dreams of retirement, but what is really transpiring on their journey? Yahoo Finance share with us some Jaw-Dropping Stats About the State of Retirement in America. How do you stack up against the averages?
I hope you enjoy these articles as much as I did. I look forward to updating you again next week with a few more articles I find especially interesting. If you read an especially good article, send me the link so I can share it with others.