(A  few weeks ago Jeffrey T. Wade, M.D contacted me after reading my book, The Doctors Guide to Smart Career Alternatives and Retirement. He thanked me for writing the book and told me that he found the book both informative and enjoyable. He also felt many of my career alternative examples were not directed at radiologists and he wished there were more alternatives specific to his specialty.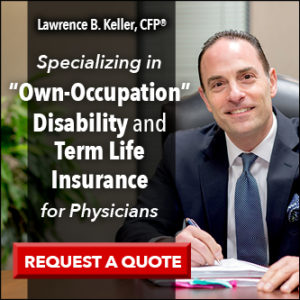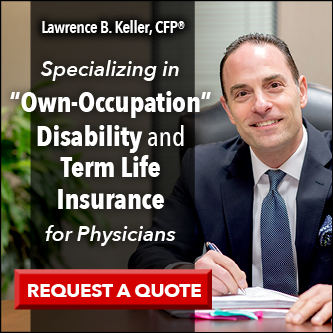 Since I didn't write the book with one specialty in mind, the career alternatives listed in the book are just a sample of what is possible for all doctors. After reading several options, one could look into the alternatives that suit their specialty and their personality the best. They could also think up some of their own.
Since I am a general surgeon, the book naturally slants towards my experience. I asked Dr. Wade if he would write a guest blog to expand on the options for radiologists. Just like in the book, his suggestions are not exclusively for radiologists, but simply slanted in that direction. Dr. Wade and I have no financial relationship.)
I recently completed reading The Doctor's Guide to Smart Career Alternatives and Retirement by Dr. Cory S. Fawcett and found it insightful, informative and easy to read.  Most of the information was applicable to physicians across all specialties.  There were some ideas presented, however, that were best suited for general surgeons and primary care physicians.  As a board certified radiologist, some of the presented suggestions were less applicable for me.  For instance, in the last 25 years of my Radiology practice, I have written only a handful of prescriptions, so I doubt that my skill set would be highly marketable to big pharma as a drug researcher.  (Editor's note: Big pharma doesn't necessarily need doctors who write prescriptions, but doctors who can head departments and set up studies for things like efficacy, and safety. Usually any medical specialty will work.)
On the other hand, a radiologist's input regarding imaging equipment, PACS, CDS, RIS/VR, etc. may be desirable and marketable with equipment and software developers and manufacturers.  Certainly, the more input that we radiologists have in these fields, the more clinically applicable and user friendly these technologies are likely to be.
Another burgeoning area of research and development with definite applicability for the field of Radiology is artificial intelligence and machine learning.  This is a vast topic with many potential medical as well as nonmedical applications on the horizon.  As with the imaging hardware and software arena mentioned above, this is an area where input from radiologists and other physicians is critical to ensure that what is ultimately developed will be best for patients and physicians, regardless of specialty.
To elaborate on the idea, discussed by Dr. Fawcett in his book, that physicians are well qualified to share their knowledge in an academic setting, radiologists in particular, are human anatomy experts.  Teaching Human Anatomy at the undergraduate level and/or Radiology and Anatomy at the graduate level (PA and/or medical school) may be a perfect fit for some radiologists.  If teaching in a classroom setting on campus is not practical or needed in one's geographic location, teaching an on-line class may be a more feasible scenario.
As also mentioned by Dr. Fawcett, physician experts are always in demand in our highly litigious society, and this includes radiologists.  Working with a malpractice attorney may run the gamut from simply reviewing images and providing an informal or formal opinion, to being retained as an expert witness which would likely involve giving a deposition as well as possible trial testimony.
In addition to malpractice cases, there are also opportunities for Radiology experts in personal injury cases.  Most individuals who are injured in motor vehicle accidents, falls, etc., have imaging studies performed during their initial and subsequent evaluations. Attorneys often hire outside reviewers to analyze the images to assist in developing subsequent legal actions. 
A related issue, but on a different level of involvement, is work as a Forensic Radiologist.  This field has experienced rapid expansion during the last decade as various imaging modalities and techniques have improved and evolved. Advancements have reached the point of being able to perform virtual autopsies.  This option may be better described as a developing sub-specialty in the field of Radiology rather than a career alternative or retirement activity, but exploring this option would provide a definite change of pace from the usual clinical workload.
For those radiologists with an altruistic inclination, working on a medical missions team providing care to unserved or underserved populations either in the United States or internationally is another possibility that may be appealing.  Short and long term assignments are possible.  Although mission opportunities for radiologists may be somewhat more limited than for our primary care colleagues, given our technology requirements, interesting and needed options are available.
Many small hospitals and clinics with basic imaging capabilities do exist, often with few, if any, physicians on staff with formal Radiology training. In addition to performing imaging studies and interpretations, teaching basic Radiology interpretation skills to on-site clinical staff may be very beneficial in many mission type settings.  Also, given the portability of current ultrasound technology, even more remote assignments with less technological capabilities may be possible.
A final idea to be mentioned is one that many radiologists might not have considered as a realistic possibility; serving as a "part-time" radiologist in the military reserves. The Army, Navy and Air Force each provide all levels of medical care from Field Hospitals and Clinics up to Tertiary Medical Centers at various locations around the globe. Being a physician in the Reserves is not a decision to be taken lightly, but serving in this capacity can be a very rewarding experience for those willing to push themselves a little further and harder.  Physicians have served in the Reserves for many years, but the need has increased dramatically since 9/11.
Serving in the Reserves is a part-time job, but still requires active licensure and full credentialing.  For those who may be interested in considering this alternative, there are weekend drills (typically one weekend per month, although flexible options for physicians can be worked out in some situations) as well as a short period of active duty each year that will usually be about two weeks in duration.  This short assignment could entail either locum tenens type assignments at a military hospital, or more interesting possibilities such as field exercises.
The greatest "risk" to being in the Reserves is the possibility of being mobilized and deployed for an extended period of time.  Although it may be very difficult for some radiologists to leave their practice for weeks or months at a time, for those who are able to accommodate this challenge, the rewards of helping to care for those service men and women who leave their homes and families in order to watch out for us and our families can be an extremely rewarding and fulfilling way to give back.  Serving in the Reserves may not be financially lucrative for physicians, but those who continue their service long enough to receive retirement benefits will enjoy a long term return on their investment of time and energy.
This is certainly not an exhaustive list, but these are a few ideas for radiologists who may be at a fork in the road and considering career enhancements or pre-retirement/retirement alternatives.  I would be very interested in hearing additional ideas or suggestions from other radiologists.
 If you would like to contact Dr. Jeffrey T. Wade, you can email him at jwade@premiermed.com or find him on his LinkedIn page.
Do you know of other career alternatives specific to radiologists? If so, comment below. Is there a unique opportunities in your specialty? If so, contact me about doing a guest post in your area of expertise. More options are always better. If you haven't already done so, pick up a copy of The Doctors Guide to Smart Career Alternative and Retirement and see what alternatives you might enjoy.