I recently was faced with a decision to sell an income producing commercial building owned in a partnership of 20+ owners. We had not thought about selling the building, but an interested party approached us with a viable offer.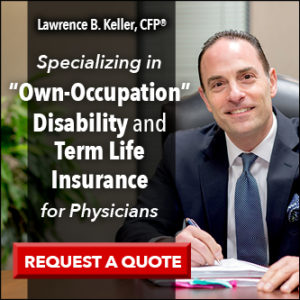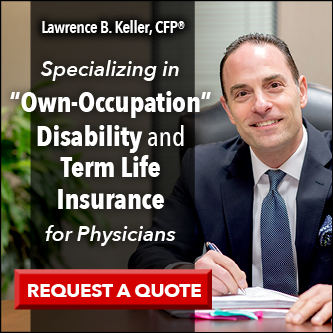 We were all suddenly faced with making a decision to sell or keep the investment. We had owned this investment for almost two decades and it has been spinning off good passive income returns. Our current annual cash return is equal to 34% of our original investment and we have also experiences an increase in equity. Should we sell? Let's look deeper into this question.
At the time we made the initial investment, all of the investors were practicing physicians. Now we fast forward two decades and most of us have retired from medicine, died, or moved out of the area. Our interests in the use of our money have evolved. In the beginning, we all had the same position, working physicians wanting to add new passive business income.  Now the group is no longer homogenous. Some want to sell and use the capital for other purposes. Some want to keep getting the passive income cash flow. Some see a chance to cash in on the property for big profits.
Let's take a look at what happens when you own an income property for a long time. Initially we put in enough money for the down payment of the property. The remainder of the purchase price was paid by taking out a large mortgage. Our equity in the building was only what we put into it, the amount of the down payment. We had leveraged our investment.
Over time, the value of the property has increased, the rental income has increased, and the monthly mortgage payments have been paying down the principal each month. Now we are only eleven months from having the mortgage paid off. That means our equity in the property has grown substantially though the years. My initial investment of $40,000 is now worth $225,000 if we sell today. That is a 562% return. Which works out to about 9.2% per year in equity increase. That doesn't include all the cash flow we received those 19 years. It has been a very good investment.
We face a tough question though; is now the time to get out of the investment, end our partnership, and individually invest our money elsewhere?
The fact that we will have the mortgage paid off in just eleven more months is an important factor in making this decision. Next year, our cash flow will double and we will be getting about a 70% return each year on our original investment. The age old question was upon us: Do we keep a good annual cash flow of 70% return every year (starting in eleven months) or do we sell and get a lump sum capital gain of 562%, and invest or spend the money to meet our current situation?
During our discussions, some interesting points came up. If we keep this investment, just eight years after the mortgage is paid off our distributions will add up to the same amount of money that we will get from this sale, and we will still own the building.
We also looked at the return we would need to get from the sale proceeds to equal our after mortgage passive income. If my portion of the sale profit is $225,000 and I pay capital gains tax of 20%, I will be left with $180,000 to spend or reinvest. To match my post mortgage annual cash flow of $27,200, I would need to make 15.1% on the $180,000. That means, if we sell, I would need to find an investment that would return at least 15.1% in cash flow to equal what I already earn by keeping the building. That will be a hard investment to find.
For some of the owners, if we sell now, they will spend the money and not invest it. Many of them are now retired and living on their investments so this might be a chance to cash in and do some playing and not really affect their retirement income. Some of them will spend part of the money and reinvest a portion of it. This type of thinking keeps many young doctors from becoming wealthy. They sell income producing, appreciating assets, to buy stuff that not only doesn't produce any income, but costs money to maintain and decreases in value.
I remember having a discussion with my father when he retired many years ago. I suggested he sell his house and purchase a nice motorhome and travel around the country. This was his chance to see the world. He asked me if I thought it was a good idea to sell an appreciating asset, his house, and buy a depreciating asset, the motorhome. I had never thought of it that way. Over the years, one of those methods, owning appreciating assets, leads to amassing wealth. The other method, owning depreciating assets, lead to poverty. I later read about this same concept in the book, Rich Dad, Poor Dad, which reinforced that lesson I learned from my dad.
Another factor that might influence the decision to sell a commercial building is the quality of the tenant. In this case, the tenant is doing well and has five years remaining on their lease. Next year we will pay off the mortgage. Even if the tenant were to leave at that time, we would not have the issue of trying to pay the mortgage without any rent coming in. Partner capital calls never go over very well. Once the mortgage is paid off, a vacancy would only create a loss of income, not a major expense to cover. That will make this investment extremely safe and secure and unlikely to generate a capital call.
So what should I decide to do? We had an offer on the table and a decision to accept the offer or turn it down must be made. Should I vote to turn down the offer and keep a $27,200 a year cash flow? Or do I vote to accept the offer, sell the building and cash a check for $225,000.  It's not often one sees a check that large. Keep in mind that both of these figures are before taxes.
What would you do? Is there another angle I have not discussed that would help in the decision? Would reading my book The Doctors Guide to Eliminating Debt influence the decision? What if I were selling the building to use the money to pay off debt and become debt free? Would it be worth the trade? Is this the chance to get that awesome motorhome or beach house?
Comment below and tell us what you would choose and why.