One of the biggest reasons people don't want to own investment property is the anticipated hassles of management. If you choose to have a property management company (PMC) care for the day to day operations, you will need to pay attention to how the property is being managed. Too often property owners assume that their management team is doing everything correctly in regard to their property. Unfortunately, some PMCs are not always doing their best to care for your investment. Since the money they are spending is yours, they sometimes feel very free in doing so.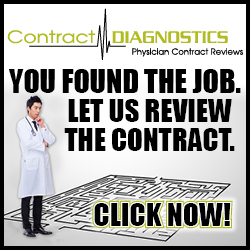 Before choosing a PMC take time to seek recommendations from family, friends, and other rental property owners. Then sit down and meet with the potential companies you are considering. Make sure you know their monthly fee, what that fee gives you, their policies on monthly reports, how much they can spend without consulting you, how they will be marketing your rentals, collecting rent, handling repair and maintenance issues, responding to tenant complaints, evictions, room turnovers, etc.
You need to know if the PMC has employees to handle these tasks or if they will be hiring outside contractors. The more outside contractors are involved, the more expense you will have. Also, find out what the PMC charges per hour to tackle these repair and maintenance jobs.
Upon hiring a PMC they will usually write new rental agreements for each of your tenants. Make sure you read their rental agreement and approve of it. They could have policies you don't agree with and therefore will require a discussion.
The PMC that you choose will now be responsible for every facet of your rental including:
Tenants – Finding quality tenants, screening tenants, creating leases, establishing security deposits, dealing with complaints and emergencies, turning over a unit upon a move out (including: inspecting the unit for damage to determine what portion of the security deposit will be returned to the tenant, cleaning the unit, repairing what is damaged), and evicting tenants that don't pay rent or break the terms of the lease.
Rent – Setting rent, collecting rent, adjusting rent, and dealing with HUD (The U.S. Department of Housing and Urban Development, which comes along with a lot of extra paperwork), etc.
Repair and Maintenance – Plumbing, electrical, carpentry, etc. are repairs that need to be fixed as they arise. Maintaining the property includes checking for leaks and damage to the exterior of the building, keeping up the landscaping, and removing trash.
Supervise contractors and repairmen – Security guards, gardeners, plumbers, electricians, etc. require some supervision to make sure they complete their work in a timely manner.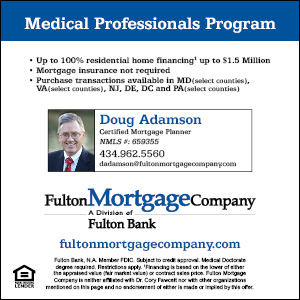 Record keeping – Record all income and expenses and send you monthly statements. They should be keeping an up to date list of all inspections, signed leases, complaints, and repair and maintenance issues.
Knowledge of Landlord – Tenant law – Understanding state and federal laws concerning tenants such as; screening, how security deposits are to be collected and returned upon move out, how to terminate a lease and evict a tenant, and adhering to property safety standards.
There is a lot that a PMC will do for you. There are also things you need to do for yourself in this arrangement to keep an eye on your investment and manage the manager.
It is very important to review all documents your PMC gives you, checking for accuracy and overcharges. Remember, they are not only managing your properties, they have many other properties they are also managing, so make sure all the income and expenses charged to your property are actually yours.
When looking at the rent income each month, check to see that each of the tenants have paid their rent. Take a special look at tenants that start renting in the middle of the month. Make sure their prorated rent is accurate.
When HUD is involved, HUD's portion of the first month's rent will be a month or two late. The tenant pays what they think will be their portion, but no one knows the actual amount HUD will pay until they actually pay it. So pay extra close attention for the first few months until HUD has established what they will be paying to make sure the amount HUD and the tenant paid is the correct amount.
The monthly expenses also need to be reviewed carefully. Read each expense and make sure that the amount is reasonable. When your water bill tends to stay between $100 and $200 per month, and you see a $500 payment this month for water and sewer, ask your PMC to check into it. If the bill is indeed yours, you may have a water leak. The employees who pay the bills for the PMC tend to just pay the bills. They don't look to see if the bill seems accurate.
One month the water bill at one of our property's was way higher than usual. After confirming the charges were indeed ours, we searched for a water leak.  It turned out to be a toilet tank flapper valve that was stuck in the open position. The tenant never bothered to inform anyone that their toilet was running constantly. Another time we discovered the sprinkler system had been left on for the winter.
Pay attention to the repairs. Is the cost of each repair reasonable? Did the repair need to be done? Were you advised of expensive repairs in advance?
We keep a maintenance log for each unit that tracks all expenses. Looking at the log we can see when each of the appliances were fixed or replaced, when the unit was last painted, the age of the carpet, etc. With each repair or replaced item we can easily look back and see how old that item was, or when it was fixed last. This is especially helpful when the PMC wants to install new carpet or paint the whole unit during a turnover.
Remember, the PMC is freer with your money than you would be. If the PMC wants to replace carpet that isn't very old, look at the unit yourself to determine if the carpet needs to be replaced or just cleaned. Unless you have very high end units, keeping your units looking like new is not realistic. Tenants do not take care of things the way home owners do and therefore supplying a clean unit with all appliances working is all that is needed. Everything doesn't need to be new or freshly painted.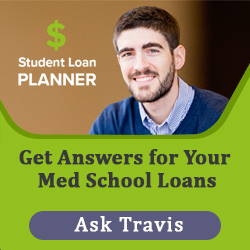 When a unit gets turned over, look closely at what expenses are charged to the tenant and what you, the owner, must pay. The tenant should be charged for any breakage, and anything stated in the lease like carpet cleaning. The tenant's security deposit should be fully refunded only if the apartment is left in the same condition as when they moved in, with consideration of normal wear and tear. And every tenant will tell you they left it better than you gave it to them, which is rarely the case.
When the PMC advertises one of your units for rent, check their advertisement to make sure all the details are correct. If you want your units to be non-smoking, make sure that is how they are advertised. Smoking causes lots of damage and will require the entire unit to be repainted. The same caution must be used when deciding to allow pets.
When you choose to give the keys of your investment empire to a PMC remember that they do not have the same interest in your investment as you do. They don't get paid from that investment the same way you do. Because of these differences, you must keep your hand in the pot. Don't give them complete control, thinking they will manage your investment the way you would. Discuss with them the investment parameters you want them to follow and pay attention to the monthly financial statements. After all, it is your money at risk.
Managing your manager is not difficult or very time consuming but it is necessary. Take a little time and keep your hand in the operation a bit. If you are paying attention, your PMC will pay attention as well. Most PMCs are good and honest business owners, but there are some PMC that are either sloppy or not honest, and you will only find this out if you are paying attention.
What experiences have you had with a property management company? Have they been good or bad? Overall, mine have been good, but we keep an eye on things.