(Today's guest post comes from a very thankful reader. Her life was changed by reading my book, The Doctors Guide to Smart Career Alternatives and Retirement. She was kind enough to send me a thank you note and I asked if she would be willing to tell her story to all my readers. She agreed, as long as she could do it anonymously. I hope you enjoy her story as much as I did. It's great to see a transformed medical career and a joyful doctor.)
Just before my 43rd birthday, I resigned from our OB/GYN call group, walking away from my Obstetrics practice and my role as Chief of OB/GYN. This was one of the hardest but best decisions of my life. I wouldn't have been able to make this move without the support of Dr. Cory S. Fawcett's book, The Doctors Guide to Smart Career Alternatives and Retirement, his website, Prescription for Financial Success and other similar websites.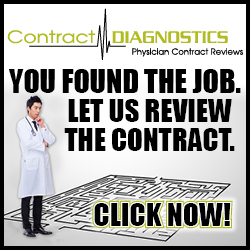 This decision was years in the making. Married to an OB/GYN doctor 20 years my senior, who plans to retire in two years (but who's counting), I have long been contemplating what my career life would look like after my husband's retirement.
Fortunately, I've always been a saver. Because I worked my way through school, which included a stint at a chicken processing factory, I was able to pay off my student loans during my second year of residency.  Despite a brief foray into fine dining, fast cars, and designer purses, a move from the city to a quiet waterfront community made for a significant lifestyle change that meant major savings. Life now is dinners at home, Netflix binges, and lots of hours in our home music studio, where my husband plays the drums and I play a variety of other instruments.
Even factoring in travel every other month to places like Italy, Mexico, and our vacation condo in Banff, we were able to pay off our seven figure mortgage in just over eight years. We simply looked at what we were making each month, subtracted our household needs, travel expenses, and fixed monthly retirement investment contributions, and made sure that every remaining penny went to the mortgage. Admittedly, we were a bit obsessed, but both of us were committed to the goal of becoming debt free.
We reached that mortgage milestone in March, 2018.  Some number crunching with our financial planner lead us to realize that we were now beyond financial independence (the process being sped up by our lack of children). After 13 years of NEVER giving away a single call shift, barring emergencies such as funerals, we began giving away every single call shift. There was some initial guilt, but month by month I realized that I wasn't missing taking call.  Not one bit. In fact, it was heaven!
In the meantime, I enjoyed a busy but minimally stressful office practice.  This summer we only worked three days a week and took three weeks off. Compared to our prior year's schedule, it almost felt like being teachers with a summer off! 😊 The crazy thing was that my income didn't even drop that dramatically.
In 2016, I made a commitment to my referral base that I would expedite all IUD insertion consults.  Having established my reign as "IUD queen" of our area, my office business has been booming with straightforward, not very time consuming but very satisfying referrals that required minimal paperwork. Although I wasn't "saving lives", what could be more productive than ensuring five years of unwanted pregnancy in a sexually active 14 year old?  Busy enough with non-surgical gynecology, I gave up my elective OR time in 2017 and have never looked back or regretted it.
Our call group has always had a fairly relaxed policy on giving away call shifts. After 13 years of doing every assigned night shift, every weekend, every holiday weekend and Christmas shift, I thought that it was our turn to give shifts away and enjoy our financial freedom. Ironically, the group members that had themselves given away more than half of their shifts for their entire careers were the ones to complain that we weren't being "collegial." This attitude was ironic given our track record of always taking our call and my contribution as Department Chief for more than a year, which we all know is a poorly subsidized and thankless job.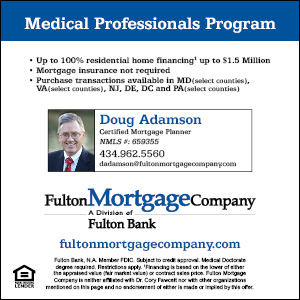 Why such unhappiness for our decision? Hard to say.  When they were mystified by our sudden lack of appetite for call, we did let them know it was a financial decision.  I suspect they didn't like that we were in a position to make such a decision and they weren't.
With a goal of transparency and collegiality in mind, I decided not to pretend for another moment that I had any further interest in providing call coverage. I resigned from the call group.  Hospital Administration told me that with this decision, I was no longer "allowed" to stay on as Chief of OB/GYN. Hooray!!!
My colleagues in every sub-specialty, at every level, were baffled and horrified by my choice. "What a waste!" "All those skills!" "But you're so great at forceps!" "Won't you miss delivering babies?!" Even my husband needed convincing and was stressed at the thought of what I was giving up, knowing first hand all of the "financial facts" and how dramatically my quality of life had improved since giving up being on call. And frankly, I needed convincing also.
Initially, all of the good memories of my practice flashed before my eyes; the lifesaving victories, as well as the heart-warming moments. Not the blurry eyed, barely safe, 24 hour shifts fighting a brutal cold. Not the horrifying close calls. Not the worry of an OB case with a bad outcome or a malpractice lawsuit, which I haven't had but was always a threat.
Then I discovered the online FIRE community.  I found Physician on FIRE. I found Dr. Cory S. Fawcett's blog and books.  I read old posts and comments obsessively.  I realized that I was not alone.  That I was not lazy.  That it's OK to admit to being a bit burned out.  That I'm allowed to be proud of the hard work that lead to reaching financial independence. That I am not obligated to work at the same pace for the rest of my life.  That shifting from hospital to office practice does not mean I am quitting, and does not mean I am less of a doctor.
When I was self-doubting, having a mini panic attack, I would turn to "The Doctors Guide to Smart Career Alternatives and Retirement" and read for a bit, devouring all of the re-affirming information.  The first chapter helped me analyze why I wanted to make this change, and I reassured myself that it was for the right reasons. The chapter on clinical career alternatives reminded me of my already established relationship with Bayer (makers of the Mirena IUD) and that I should pursue that further.  Every page reinforced that I was not a selfish person making a reckless decision. I was a hard-working physician who had worked enough weekends and nights to now enjoy working regular "business hours."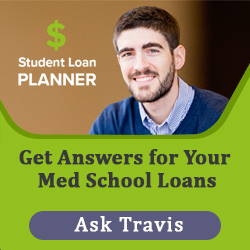 For now, I will be assisting my husband in the OR one day a week and will see IUD and general GYN patients three days per week.  When he retires, I will go down to 2-3 clinic days per week, depending on our travel schedule. Without OB patients anymore, it's exciting to be able to leave for more than 5 or 6 days at a time without having to find coverage for them. For those wondering whether I considered doing locum on call shifts… I did, but the malpractice insurance and poor compensation to stress ratio was not worth it. I'm loving my life without call so much now, that the thought of another call shift is too painful.
On my last ever call shift, I was called in emergently at 5 am, three hours before my scheduled shift. The on call OB doctor was tied up in her third emergency C-section and there were two more pending.  I did two back to back C-sections, one on my own patient who was beyond grateful to have me there during such a stressful time.  Instead of lamenting the many life saving moments that might have been in my future, I will celebrate all those that have been in the past, and remember all of the good I'm still doing every day.  I plan to also keep in mind that my own life is worth something too, and it's OK for me to put it first now.