Each week I run into a few articles that I feel are especially valuable. Every Monday I would like to share some of the best with you, my readers. I hope you find them helpful.
This week's favorites include the best real estate books every investor needs to read, how to fix your career and your money in the face of COVID-19, mental health and money, recommendations from a financial advisor, a cheat sheet for medical student loans, and when physicians get sick.
Happy reading!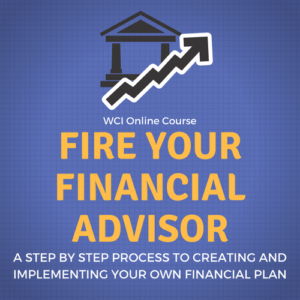 I was so honored to be included in Dollar Sprout's list of the 11 Best Real Estate Books Every Investor Needs to Read, which was written by Jen Smith. I don't know if the books were listed in their perceived order of importance, but I was listed as number eight, the best book for busy people who want to get into real estate. If you are serious about real estate investing, you need to get The Doctors Guide to Real Estate Investing for Busy Professionals and then take my online course The Doctors Course to Automating Your Real Estate Investments. 
I was in two different podcasts recently you might want to check out. The first is How to Fix Your Career and Your Money in the Wake of COVID-19. Ironically this was episode 19 for The Scope of Practice. We discussed my new book The Doctors Guide to Navigating a Financial Crisis. The other podcast was with a comedian at Laugh 4 A Purpose. Here we discussed Money and Mental Health, A Match Made in Hell. We discussed how mental health effects your finances and how finances effect your mental health. This was a fun interview. I guess that is what you expect from a comedian. But that final question was a doozy.
Steven Podnos gives us a nice rundown of some investing advice from a financial advisors point of view. He is not only a financial advisor, but an MD and a flight surgeon in the Air Force Reserve. It was published by The White Coat Investor and titled Recommendations From a Financial Advisor. He was very spot on except for his advice on real estate which he is very pessimistic about. But then again, he doesn't get paid if you invest in real estate. There are some really good pearls in this article such as don't rely on your accountant to save you taxes.
The Frugal Physician put together an incredible one page cheat sheet that is found at the bottom of her article Medical Student Loans Cheat Sheet. This is the cliff notes version of her take on Dr. Ben White's book Medical Student Loans: A Comprehensive Guide. This book is recommended for those at the end of medical school and the beginning of residency. I especially love her cliff notes. If you have student loans, make sure you check out this chart.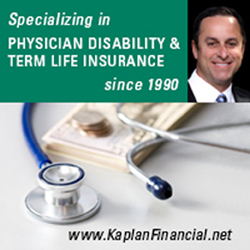 Even physicians get sick sometimes. But we don't do sick very well. I remember feeling like my patients needed me so much that I refused to miss work unless I was almost dead. That may not be the right way to go about it. Dr. Rizwana Khan recently told his story about being helpless during his recent recovery from surgery and what it taught him in the KevinMD article When Physicians Get Sick: We Are Just As Human As The Patients We Treat. Do you handle being sick well?
I hope you enjoy these articles as much as I did. I look forward to updating you again next week with a few more articles I find especially interesting. If you read an especially good article, send me the link so I can share it with others.