(Don't forget to register for the Virtual Free Conference on Financial Freedom Through Real Estate on September 10-12. It is free but you must register. Don't miss me and 20+ other speakers including Brandon Turner from Bigger Pockets. Click HERE to register and learn more.)
Each week I run into a few articles that I feel are especially valuable. Every Monday I would like to share some of the best with you, my readers. I hope you find them helpful.
This week's favorites include why financial advisors don't advise you to buy real estate, tips for handling the emotional side of leaving medicine, inspiring quotes from Warren Buffet, simple is better when investing, and are you misusing the 4% rule.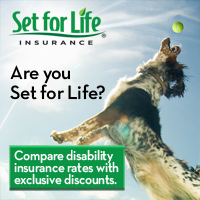 Happy reading!
Most people don't want to manage their investments, others want to do it themselves. When you have a financial advisor helping you, investing in real estate is not among one of their recommendations, even though it is likely the best investment you can make. There are three important reasons financial advisors don't include real estate as a potential investment and Passive Income MD shares them with us. Since financial advisors don't include real estate as a potential investment, you will need to investigate the benefits of owning real estate yourself. If you want to get started with real estate but don't know how, read The Doctors Guide to Real Estate Investing for Busy Professionals. Learn all about real estate investing at the Free Virtual Financial Freedom Through Real Estate Conference. 
At some point, all physicians leave their clinical practice. They will either retire, change careers or die. For those who choose to change careers, there can be a lot of push back and stigma tied to this decision, after putting so much time and effort into attaining their medical career. It begs the question of Will You Miss Medicine When You Retire. (Spoiler alert: I did not miss medicine when I repurposed.) Dr. Morgan Leafe, who transitioned out of a 14 year pediatrician practice and into medical writing and informatics, helps us out with a guest post on The Doctors Crossing with her Five Tips for Handling the Emotional Side of Leaving Medicine. When you are contemplating a change, don't make a move until you read The Doctors Guide to Smart Career Alternatives and Retirement. 
I always encourage my colleagues and clients to learn from those who have been successful in the area they have chosen. If you want to become financially successful, who better to learn from than the master, Warren Buffett. The Debt Free Doctor serves up 117 Inspiring Warren Buffett Quotes. I'm sure you will find several that inspire you in this list, I know I did.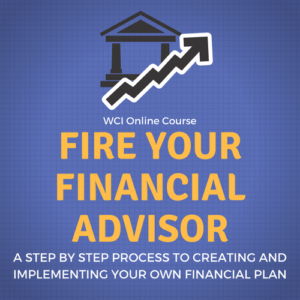 I am constantly bombarded with ways to make investing more complicated. The older I get, the more I realize that simple is better and more complex rarely adds anything except more work and risk. The White Coat Investor shares this sentiment and helps us understand it with a list of great quotes about The Majesty of Simplicity. With my real estate investing, I don't bother calculating things like internal rate of return or trading up with 1031 exchanges. I just buy a good property I can keep forever and cash the checks every month. Keeping it simple gives me a lot more time to play. Thus, my course on Automating Your Real Estate Investing can help you simplify your rental real estate. Just keep it simple and keep tasks off your plate. 
I have previously written about how everyone is using the 4% rule wrong. The Financial Chain Breakers agree with Are You Misusing the 4% Rule? Erroneously using this rule to determine how much you need to safely retire could be a disaster. Be sure you get it right.
I hope you enjoy these articles as much as I did. I look forward to updating you again next week with a few more articles I find especially interesting. If you read an especially good article, send me the link so I can share it with others.