Each week I run into a few articles that I feel are especially valuable. Every Monday I would like to share some of the best with you, my readers. I hope you find them helpful.
This week's favorites include three reasons to take social security at age 62, making your money work for you, selling your car online, social security is here to stay, and when the perfect storm hits every investment in your diversified portfolio at the same time.
Happy reading!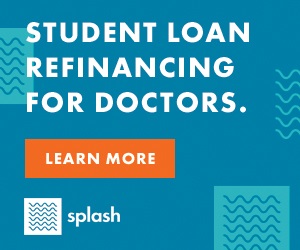 Many people have heated debates on the best age to begin taking social security. Those who begin taking their social security earlier will have a smaller check each month, but will have more years to collect it. Those who start taking it later in life have higher payments for fewer years. If you die at age 69, after deciding to start collecting at age 70, you completely miss out on receiving social security benefits. Based on average life expectancy, the government has setup the payments to pay out about the same amount of money regardless of the age benefits begin. The Motley Fool just put out an article called Three Reasons You'll Be Happy You Claimed Social Security at 62. I previously wrote an article stating my opinion on what age to begin taking Social Security, you can read it here. The biggest segment of Americans, just short of half, choose age 62 to begin. Only about 3% hold off until age 70. When do you plan to start taking social security and why? 
I always enjoy reading Wealthy Doc's posts. His wisdom comes from a position of experience as he has already done the things he teaches. His latest rendition is no different. He teaches us all how to Make Our Money Work for Us. Money is a great worker. It doesn't get tired of working 24/7/365. I get tired and need to take breaks when I work for money. But when my money is working for me, it never gets tired. There are a lot of Gold Nuggets in this article.
We all dispose of a car from time to time. I tend to drive my cars for a long time and then give them away to a relative. Between my wife and I, we have disposed of seven cars in our lifetime. Five we gave to relatives, one we sold to a relative having never advertised it, and one was a trade in. I am 58 years old and I have never sold a car on the open market. I did sell my first motorhome myself, by putting it on a street corner with a for sale sign, and I traded in my second one. Budgets are Sexy teaches us how to Sell a Car Online. I think this is the way of the future. How do you plan to get rid of your car when the time comes?
Almost every year we hear about the social security system running out of money. Interestingly neither party is talking about the issue during this election cycle. I don't think the social security system is going to go away and neither does the White Coat Investor.  He gives us Five Reasons to Not Give Up On Social Security. What is your opinion? Will it stand forever?  Or will it "run out of money?"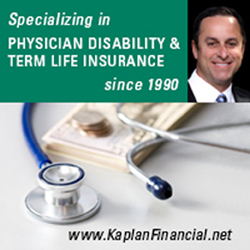 We all know our investments need to be diversified to have a healthy investment portfolio. But what happens when all our diversified investments get hit at the same time. That happened to a lot of people when the COVID-19 shutdown occurred. XRAYVSN gives us an inside look at what happened to him when he lost his job income, the stock market tanked, and his renters stopped paying their rent all at the same time. He calls it When All Your Baskets Break at Once: The Black Swan. If this has happened to you, get a copy of my newest book, The Doctors Guide to Navigating a Financial Crisis to help you get back on your feet. 
I hope you enjoy these articles as much as I did. I look forward to updating you again next week with a few more articles I find especially interesting. If you read an especially good article, send me the link so I can share it with others.