Each week I run into a few articles that I feel are especially valuable. Every Monday I would like to share some of the best with you, my readers. I hope you find them helpful.
This week's favorites include how to know it's time to retire, thinking of purchases based on the hours of your life you have given up earning the money, eight money moves for a new attending (and everyone else for that matter), physician wealth and debt report for 2021, and the recent Doximity IPO investment.
Happy reading!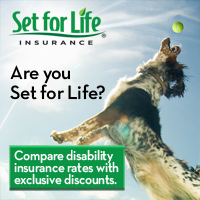 Choosing the right time to retire is a difficult process. There are many more parameters to this decision than just having enough money to stop working for a living. Physician on Fire builds from my story and shares some additional insight from his own recent retirement in How to Know it's Time to Retire. Are you struggling with this decision? If so, my book The Doctors Guide to Smart Career Alternatives and Retirement may help. If you need more personalized assistance to help you determine when you are ready to retire, contact me for guidance. If you are unsure, don't try to make the final decision alone.
When we buy stuff, we often don't think about the cost. If we borrow the money to make the purchase, we also don't feel the loss of money. When my wife was a young girl, she thought of her purchases in terms of the number of hours she spent babysitting to earn the money. Was this thing she wanted to buy worth five hours of babysitting? Joshua Becker of Becoming Minimalist shares a similar story with We Don't Buy Things with Money, We Buy Them with Hours from Our Life. The price tag gets very steep when you consider what you gave up for each purchase.
If you overextend yourself during your transition to attending, getting yourself into a tight spot financially, it is very hard to remedy. That is why I wrote the book The Doctors Guide to Starting Your Practice Right. It is so much easier to purchase the right house initially than to downsize to the right house later. The Frugal Physician knows that first hand and has some great advice for new physicians with Eight Money Moves for a New Attending. Read her article and my book to get off on the right foot as an attending.
COVID wreaked havoc with many people last year. The Medscape Physician Wealth & Debt Report 2021 shows how physicians in differing specialties stacked up to their peers. It was interesting to note that the notion of specialists making so much more money than generalists was not always reflected in this report. For example, internal medicine docs had a higher percentage of people worth in excess of $5,000,000 than orthopedic surgeons.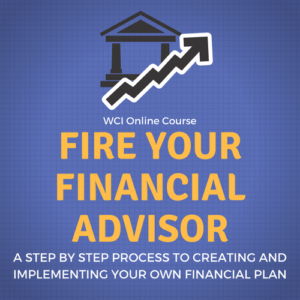 I teach people not to buy individual stocks, as they are too risky, but many do it anyway. Turns out, so do I. I recently purchased Doximity stock as they went public by participating in their Reserved Share Program for physicians who have been a part of their operation. It was the first time I bought an individual stock on the stock exchange in about two decades. Future Proof MD did a nice recap of  Doximity's mission and their profitability, their good future prospects, and the fact they are run by and support physicians. These are the same reasons I broke my rule and bought Doximity stock. Did you buy any?
I hope you enjoy these articles as much as I did. I look forward to updating you again next week with a few more articles I find especially interesting. If you read an especially good article, send me the link so I can share it with others.