Each week I run into a few articles that I feel are especially valuable. Every Monday I would like to share some of the best with you, my readers. I hope you find them helpful.
This week's favorites include a surgeon's struggle with the loss of his legs, how much does a financial advisor cost, what Warren Buffett thinks is the number one mistake parents make when teaching kids about money, five ways to prepare for the next stock market crash, and how telemedicine can save you and your practice money.
Happy reading!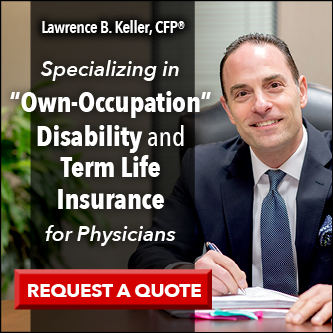 We all worry what would happen to us if we had a medical catastrophe. One vascular surgeon tells us what he went through with his bilateral below the knee amputations in the Medscape article What I Learned After Losing My Legs. Even though he has amputated many legs, he now has a new appreciation for what that really means to a patient. He was off work for almost a year with the sepsis, surgery, and rehab. This type of problem could put a family into financial crisis, especially if the patient is the primary bread winner for the family. If you find yourself battling with a personal financial crisis, please read my book The Doctors Guide to Navigating a Financial Crisis so you can find the quickest way to recover from your financial hardship.
Not everyone is interested in managing their own money. Some prefer using a financial advisor to take care of their money. Magnify Money gives us a nice rundown of how much a financial advisor costs and the different ways they charge for their services. My favorite kind of financial advisor charges a flat fee for their services. This mode of payment does not give the advisor an incentive to advise any particular investment to you. That is why I put together my Recommended List of Flat Fee Financial Advisors. I interviewed each of them personally and feel good about how they can help you. If you want an advisor, start with my list and I'm sure you will find someone to your liking.
We all want our kids to grow up with a good knowledge of how to handle their money. The need the ability to spend, save, give, and invest well. CNBC gives us a nice look into what Warren Buffett thinks in regards to teaching kids about money. This is near and dear to my heart. I love seeing how my kids have learned to use money well. If you want more ideas here is my article about what you are teaching your kids about money. Solomon was a very wise man and wrote his advice in Proverbs. Proverbs 22:6 says, train up a child in the way he should go, and when he is old he will not depart from it. Good advice.
The stock market will be forever going up and down. We love it when it goes up, not so much when it goes down. If you had a hard time with the recent market dip, then you should read the Seeking Alpha article on Five Ways to Prepare for the Next Stock Market Crash. Many people start playing the market timing game when the market takes a dip. If that is you, then you need to read this article on why market timing is a waste of time. Set up your investments so you will not feel uneasy with the dips, because the market dips from time to time. Always has. Always will.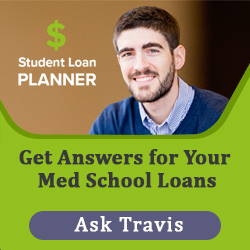 When COVID-19 recently shutdown elective medicine, a surge of telemedicine began. I think it will become a very popular way for people to chat with their doctor in the future. Over the past few months many people have had a chance to discover its advantages. But as Physician on FIRE tells us, Telemedicine Could Save You and Your Practice a Lot of Money. Have you taken on telemedicine recently? What was your experience? Do you plan for it to continue?
I hope you enjoy these articles as much as I did. I look forward to updating you again next week with a few more articles I find especially interesting. If you read an especially good article, send me the link so I can share it with others.