Each week I run into a few articles that I feel are especially valuable. Every Monday I would like to share some of the best with you, my readers. I hope you find them helpful.
This week's favorites include the reasons physicians take advantage of other physicians, four red flags in your physician contract, ten reasons doctors spend too much money, and how life is too short to do things you don't like.
Happy reading!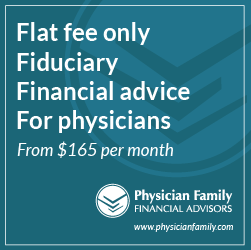 I'm sure you have heard many examples of senior physicians taking advantage of their junior partners. It usually involves taking call, distributing patients, or getting paid. Exploitation is everywhere, and physicians are not immune. Smart Money MD gives us one take on why this happens in Protecting Your Financial Future From Other Physicians. If you are a young doctor, keep this in mind. You might also read my book, The Doctors Guide to Starting Your Practice/Career Right to find other ways to avoid getting taken advantage of. It is not just your fellow physicians you need to worry about. 
Negotiating a physician's contract tends to be a big black hole in our education. No one teaches us to evaluate a contract when we are in training and upon completing our residency we are expected to sign a multi-million-dollar contract ($250,000 a year for 40 years = $10,000,000). This is why my book The Doctors Guide to Starting Your Practice/Career Right has an entire chapter devoted to contracting. The Frugal Physician posted a nice guest post from Jon Appino of Contract Diagnostics which covers Four Red Flags In Your Physician Contract. (You can find Contract Diagnostics listed on the right-hand column of my website) Red flag #2 is often vaguely mentioned in physician contracts. Always be sure you read and fully understand everything in your contract before signing. 
Many doctors I coach one-on-one can't figure out why they don't have more money. They make a healthy income, but they continue to live paycheck to paycheck. When you are in the midst of living life, you often can't see a different way out of this vicious cycle. You think that your way of doing things is the best way of doing those things. This is why it takes the outside guidance of a coach to help establish a new way of thinking about your spending. The White Coat Investor discusses some of the reasons why doctors spend too much money without realizing it. Do any of these reasons resonate with you? I have fallen for #10 many times.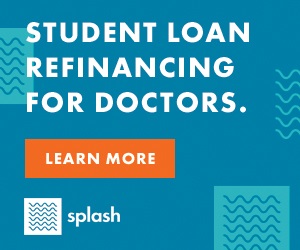 How often have you dreaded doing something that is on your schedule? If you dread it, why is it on your schedule? Investing Doc has something to say about that when the Passing of a Young Physician Friend Changed His Outlook on Life. I went through a moment like this at the time of my 20th high school reunion. I placed a PEG tube in a stroke victim who could no longer communicate, only to realize she was one of my high school class mates. This experience made me wonder how long I had left. Life is too short to spend time doing things you don't like. Set out to make changes today. 
I hope you enjoy these articles as much as I did. I look forward to updating you again next week with a few more articles I find especially interesting. If you read an especially good article, send me the link so I can share it with others.