Each week I run into a few articles that I feel are especially valuable. Every Monday I would like to share some of the best with you, my readers. I hope you find them helpful.
This week's favorites include five ways successful people "Win the Morning," the importance of disability insurance and how it may have affected this Super Hero, a discussion of why Whole Life Insurance is a universally bad idea, why women physicians need to talk about money, and achievement without self-care is empty.
Happy reading!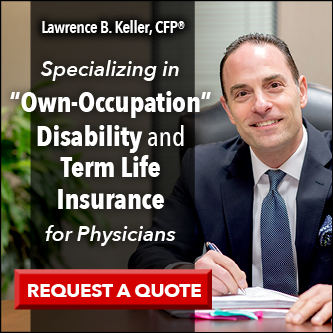 In my high performance coaching program I emphasize the need to "Win the Morning." It is very important to begin each day with the right attitude and the motivation to immediately start gaining momentum on the things that must be accomplished that day. Passive Income MD published an article that supports this concept with Five Morning Habits of Successful People. The wrong start, such as getting bogged down in your emails when you have important stuff to accomplish, can really reduce the day's productivity. What do you do to win the morning?
I hope you already understand how important it is to have disability insurance. Dr. Strange, from the Marvel Universe, obviously did not have disability insurance. Could it be that the world was saved because he over looked this important aspect? You will have to check out what The Prudent Plastic Surgeon has to say about What if Doctor Strange Had Disability Insurance? If you don't have disability insurance, get some in the next month. 
It is an extremely rare person that benefits from buying a whole life insurance policy. That is why 80% of those who buy whole life insurance (supposedly for their whole life) at some point get rid of it. Most of the time it is disposed of at a loss. The White Coat Investor gives us some great ammunition to combat the sales force pushing this product in Your Questions About Whole Life Insurance Answered. Please, please, please never consider buying any life insurance product other than term insurance, usually 20 or 30 year level term.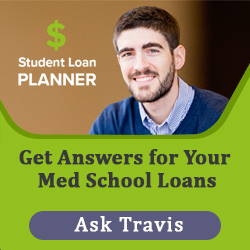 There is a distinct pay gap between men and women physicians that hasn't been resolved despite efforts to do so. KevinMD shares with us an article on Why Women Physicians Need to Talk About Money. Most of us are reluctant to tell others what we earn. Many of us have contracts that prohibit us from discussing the details of our contract. I think it's time for this inequality in the work place to end. What do you think? 
Most of us docs have type A personalities and are running at full throttle all the time. We often neglect to take care of ourselves. Mothers in Medicine shares with us a story about why Achievement Without Self-Care is Empty. Be sure you take care of you, so you will be able to take care of others.
I hope you enjoy these articles as much as I did. I look forward to updating you again next week with a few more articles I find especially interesting. If you read an especially good article, send me the link so I can share it with others.