Every week I run into a few articles that I feel are especially valuable and every Monday I would like to share some of the best with you, my readers. I hope you find them helpful.
This week's favorites include how much revenue a physician generates for the hospital, why physicians should invest in real estate, how COVID-19 affects divorced physician's custody issues, why you should have a million dollars in cash, and things learned by taking a sabbatical.
Happy reading!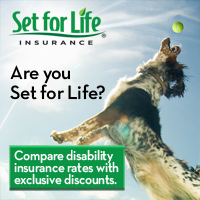 We all know that hospitals would not make any money if it were not for the physicians. But just how much do hospitals make from our efforts? Becker's Hospital Review gives us a glimpse with 10 Physician Specialties that Generate the Most Revenue for Hospitals. When I did locums to help critical access hospitals who only had one surgeon, those hospitals were crippled if they did not have a general surgeon on call. Many cases had to be transferred to bigger hospitals because they couldn't be treated without the proper provider, which cost the hospital a lot of revenue. Even other specialties were affected. If an internal medicine patient developed a problem that needed the attention of a general surgeon, but their only surgeon was on vacation, they had to transfer their patient. The bigger question, is our pay commensurate with what we are worth to the hospital? 
If the recent pandemic shutdown taught us anything as physicians, it should have taught us that our income is not secure and we should develop additional sources of revenue for our families. Fola Babatunde, MD wrote a nice article published on KevinMD, Why Physicians Should Invest in Real Estate. I made a small fortune investing in real estate. In fact, it supports my early retirement completely. If you want to know how to get started, read about what I did in The Doctors Guide to Real Estate Investing for Busy Professionals (Who Don't Think Real Estate is for Them).  There is no good reason you should not diversify your portfolio into this sector. Spread your wings and secure your future. 
It is a sad time. This pandemic has caused a lot of collateral damage. This is the story of how one anesthesiologist was blocked from seeing his kids because of the risk of him transmitting COVID-19 to his daughters.  This article was published in a continuing series on how divorce affects physicians by XRAYVSN. Divorce is bad enough without adding the problems this pandemic brings to the picture. 
There are a lot of different ways you can organize your wealth. Vagabond MD tells a story on Physician On FIRE's blog of why he keeps $1,000,000 in cash on hand. It's funny how many people think this is crazy. I suspect most of them don't have several million dollars just sitting around. When you cross the finish line, and have saved more than enough, it really does change your prospective about what to do with your assets. I wrote about my experience when I stopped adding money to my retirement plan, and people though I was crazy. But why keep running after you have crossed the finish line?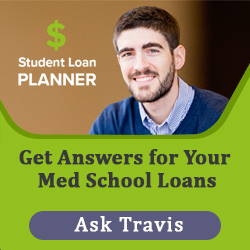 Have you ever thought of taking a sabbatical? I took three months off between residency and starting my job as an attending. Boy was that a needed break. I took 3 weeks off every summer when the kids were small and 7 weeks off late in my career. Joel at Budgets are Sexy took a year off and shares the Things He Learned While Taking a Sabbatical.  The cool part about his article is you might be able to learn what he learned without even taking a sabbatical. Sabbaticals are also a good test run for retirement. If you recently had a big chunk of time off, did you use it well or did the time just fritter away as you waited to return to work? What did you learn about yourself from your recent time off?
I hope you enjoy these articles as much as I did. I look forward to updating you again next week with a few more articles I find especially interesting. If you read an especially good article, send me the link so I can share it with others.