Every week I find a few great articles I feel are especially valuable. Following are this week's best. I hope you find them as useful as I did.
This week's favorites include the best way to exercise for optimal health, what if you retire at the worst possible time (like now), super tips for vacationing at Disney theme parks, the two most important words to remember in a bear market, and ten frugal hacks to automatically save money.
Happy reading!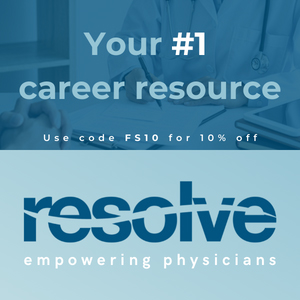 Many of us want to improve our health by exercising. But for most, we end up working too hard on the days we should go easy, and we work too easy on the days we should go hard. Back in my bicycle racing days, I encouraged my teammates to heed this advice. There is a time to work on muscle strength, a time for endurance work, and a time to rest. We need all three to get the best results. Howard J Luks, MD shares a great article about the importance of Zone 2 Training for Longevity and Performance, which is a lower heart rate/longer distance work out. When I did cycle Oregon, which is seven days of riding nearly 100 miles a day, I knew when I kept my heartrate in zone 2, I could ride all day. After returning home from that one intense week of slow training, my racing times greatly improved. This is why my new ebike is very helpful. When I am on a group ride and they hit the gas, instead of letting my heart rate spike to keep up, I can turn up the motor and stay in zone 2 if that is my training goal for the day. I can ride my goals, even when riding with others. As we age, zone 2 workouts become increasingly important to our health.
Sequence of returns is a significant worry for those nearing retirement. Currently retirees are being hit with a triple whammy: a dropping stock market, high inflation, and rising interest rates. Eat Sleep and Breathe FI shares how these current conditions have effected them since their retirement eight months ago with Did We Retire at the Worst Possible Time? This is a great case study of what happens during retirement at its worst. Hint, it's not nearly as bad as we think it will be. My article summarizing the first five years of my retirement is often criticized because it only covers good economic times. My six year article, coming out next year, will include the current times.
What family doesn't have Disney on their list of places to go? Either Disney World in Florida or Disneyland in California. I have been to each multiple times. My tip for families with little kids is to stay at the Disneyland hotel in California, and when the kids need a nap in the afternoon, hop on the monorail and go back to the hotel for naps. When the kids wake up, get back on the monorail and go play in the park until it closes. In the evening, the families that did not take naps will leave early because their kids are cranky. Then your kids, who are doing great, have the kid sections without any lines. Yahoo News shares with us other tips in Superfans Share Their Favorite Things to do at the Theme Parks. What are your best tips?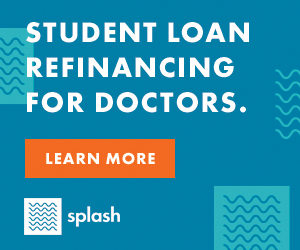 Much panic ensues when the market turns down. However, long term investors shouldn't be in a panic. Downturns only hurt short term thinkers, but they scare everyone. A Teachable Moment shares with us the Two Most Important Words to Remember During Bear Markets. I don't pay any attention to the market anymore. It goes up and down all the time and I ignore it. Do you feel stress when it goes down? Or do you understand that is part of the game?
Everyone loves to find ways to save money. Doing the things you already do for less is a great way to decrease your spending, leaving more money in your bank account. Vacationing at a beach or lake close by instead of flying to a tropical beach will give your family just as much fun at a much lower cost. The White Coat Investor shares with us Ten Frugal Hacks to Automatically Save Money for Busy Professionals. I have been doing several of these and credit them for saving me hundreds of thousands of dollars over the years. Which ones do you use?
I hope you enjoy these articles as much as I did. I look forward to updating you again next week with a few more articles I find especially interesting. If you read an especially good article, send me the link so I can share it with others.