Each week I run into a few articles that I feel are especially valuable. Every Monday I would like to share some of the best with you, my readers. I hope you find them helpful.
This week's favorites include why I changed my view on giving to the needy, the nightmare of dying without a will, the great value of a private practice, ways to tell if you are getting scammed by an AirBnB or vacation rental, and how much money will you need to retire.
Happy reading!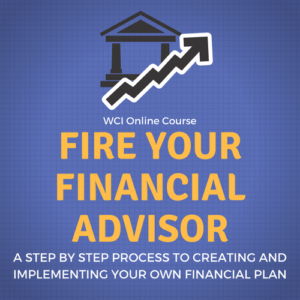 The poor will always be with us. So how do you handle them when they ask for a handout? A Lawyer and Her Money shares with us her answer in Why I Changed My View On Giving To The Needy. If I blow $20 on a trinket, no one bats an eye. If I give $20 to a person on the street, people feel the need to tell me how that person will waste the money. Wasn't the gift more valuable than the trinket I bought? How do you give to those in need?
More than 50% of Americans do not have a will. Yet we read many articles each year about the trouble famous estates have when someone dies without a will. The more money in the estate, the more fights there will be in the family to get it. Young & Thrifty shares a story from Hannah Logan of an estate without a will in My Uncle Died Without a Will – And It Was A Nightmare. Getting your will made is one of the things I stress in my Financial Makeover Coaching Program. Please, if you don't have a will, make one this money, it's not that hard. Also make sure someone knows where to find it.
Most new doctors are flocking to become employees. Gone are the days we graduated and looked forward to starting our own private practice. Is private practice dead? Certainly not as about half of all physicians are still in private practice. The American Medical Association shares the story of one doctor, Barbara Hummel, MD, who has done both and feels her private practice is far superior in This Family Physician Sees Private Practice's Value Every Day. Here is my take in Advantages of Owning Your Practice.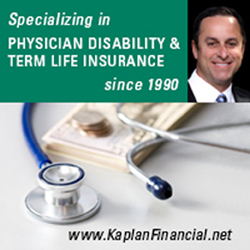 Vacation rentals are growing in number and along with the larger numbers come the scam artists. No one wants to arrive at their vacation to find they made a reservation for a place that doesn't actually exist. There are a few tell-tale  signs to watch for to be sure you will get what you pay for. Her Money from Jean Chatzky shares with us Ten Ways to Tell Your're Being Ripped Off on Your AirBnB or Vacation Rental. Watch out for these things and you will likely have a great time.  
Most people are saving for retirement. Few of them actually have a real number in mind to hit for a savings total. How does one come up with that number? Physician on FIRE shares with us a way to figure out your number in How Much Money Does a Doctor Need to Retire. When calculating your retirement withdrawals be sure you don't make this mistake that almost everyone makes.
I hope you enjoy these articles as much as I did. I look forward to updating you again next week with a few more articles I find especially interesting. If you read an especially good article, send me the link so I can share it with others.