Each week I run into a few articles that I feel are especially valuable. Every Monday I would like to share some of the best with you, my readers. I hope you find them helpful.
This week's favorites include best real estate investing blogs for doctors, tips for buying real estate in this hot market, what you need to know to start a medical practice, my interview that went to eleven, and the three words that can change everything.
Happy reading!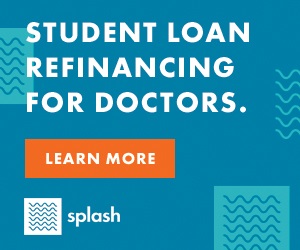 I am often asked what resources are available to learn how to invest in real estate. Passive Income MD gives us a list of his Ten Best Real Estate Investing Blogs for Doctors. I am happy to see that I made the list. I think the best starting place is to read my book, The Doctors Guide to Real Estate Investing for Busy Professionals. This is where you can learn what kind of real estate investments to purchase that will not interfere with your job, or become a second job. If real estate investing feels like a second job, you're doing it wrong. After getting the base from my book, you can expand to the blogs. When you are really ready to make it happen, it's time to take my course The Doctors Course to Automating Your Real Estate Investing.  This course describes how I self-managed 64 rental units as a full time general surgeon using only 10-15 hours a month and what you can do to decrease the time you spend managing your rentals. 
It is tough to buy real estate when the market is hot. The last time I was faced with this, I gave up and waited for the market to cool. But if you don't like that option and really want to get something now, The Frugal Physician has purchased real estate in this market and shares her Six Tips for Buying Real Estate in the Hot Coronavirus Market. I am especially partial to #2 in every market as violating this tip is a big time waster for busy professionals.
Starting your own medical practice is a daunting task. There is so much to do. Investing Doc provides a check list with Everything You Need to Know About Starting A Medical Practice. It is so much more rewarding to own your own practice. If you are considering owning your own practice you may also like to read about the advantages of owning your own practice. Or for the opposite side of the coin, the Disadvantages of being an employee. Before you make the move, check out The Doctors Guide to Starting Your Practice Right to help you become a successful attending physician, both at home and at work.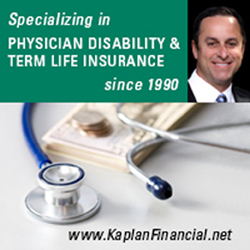 I have been interviewed by many people, but this one goes to eleven. The Physician on FIRE did a fun interview with me on his popular Christopher Guest Post series. If you are familiar with the classic movie, Spinal Tap, you know what I mean when I say this interview goes to 11: It is just one better than all the rest. If you are looking for a deeper insight to my life, check this out. You might even agree with the controversy my favorite foods generated.
Words are powerful. They can be used to hurt or help people. Words can be used to make friends or create enemies. Starla Fitch MD, the connection doctor,  shares with us her Three Words that Can Change Everything. There are so many powerful three word combinations that create ripples. But I agree with her, these three just might be the most powerful. What do you think?
I hope you enjoy these articles as much as I did. I look forward to updating you again next week with a few more articles I find especially interesting. If you read an especially good article, send me the link so I can share it with others.