Every week I run into a few articles that I feel are especially valuable, so each Monday I plan to share some of the best with you, my readers. I hope you find them helpful.
This week's favorites include six keys to physicians coming out of retirement to help with this crisis, 30 ways to make your medical marriage stronger, how to invest during a crisis, and how to get an SBA loan as a doctor in private practice.
Happy reading!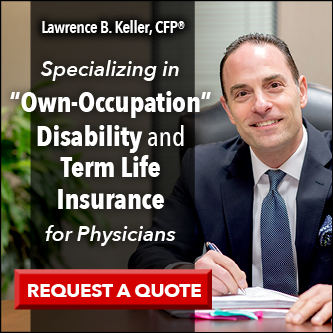 Some states are calling on retired physicians and nurses to consider reentering the workforce to help mitigate the strain on the US health system as the result of the pandemic. Kevin B. O'Reilly offers six things to consider before making the move on the AMA's website. I considered this myself, wondering would I want to go back to work if my town needed help. Currently our county only has 12 known positive COVID-19 cases. The article lists a reference to the state by state requirements to reactivate your license. For me the decision was easy, I have been retired too long for my state to reactivate my inactive license. What about you, have you retired and considered going back to work to help?
The next few months will be trying for medical households (everyone actually). Some will have had their work hours curtailed and will be spending a lot more time at home with their spouse. Others will be working overtime and will be afraid to come home and hug their spouses. This seems like a prime time to implement things that will help make your relationship stronger. Docwife wrote a nice list of 30 things that are sure to make your medical marriage stronger. Never forget that your spouse is your greatest asset. Whatever happens to us in the next few months, let's all come out of this stronger and smarter than we were going in.
Whenever the market takes a big hit, many investors panic. They think their money is going to disappear. For this reason, I don't usually pay any attention to the market changes as they don't affect my investing. The Female Money Doctor put together a list of five rules to follow when investing in a crisis. Do you have any rules? Do you have a plan? Did you sell or buy in the last few weeks? These are the times when it is best to have a plan before the crisis hits. Then it doesn't become a crisis for you.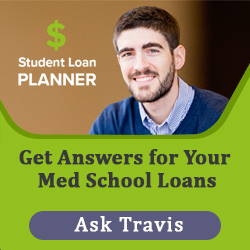 Every time the government comes out with a new sweeping tax change, it causes confusion until everyone figures out how it works. In this case, you need to figure it out quickly to take advantage of it. Ryan Inman from Financial Residency tells us what docs in private practice need to know to get an SBA loan under the Coronavirus Aid, Relief, and Economic Security Act (CARES). If you have lost income and need this loan, read his article to get started. 
I hope you enjoy these articles as much as I did. I look forward to updating you again next week with a few more articles I find especially interesting. If you read an especially good article, send me the link so I can share it with others.