Each week I run into a few articles that I feel are especially valuable. Every Monday I would like to share some of the best with you, my readers. I hope you find them helpful.
This week's favorites include how to move from collecting thingamajigs (hoarding stuff) to living the great life, a guide to making Roth conversions with minimal taxes, the downsides of living on a foreign beach for only $1,200 a month, how to have a fabulous wardrobe on a frugal budget, and how to get your offer accepted in this hot real estate market.
Happy reading!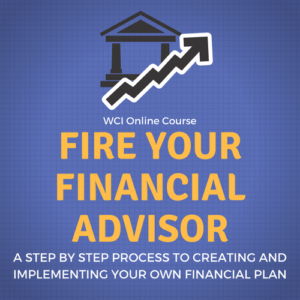 I love to pull lessons from movies like I did here with my favorite movie of all time. Every movie has a plot from which you can gain wisdom. When my kids were little, The Little Mermaid was one of my favorite animated movies. I especially loved the music. Yellow Brick Freedom shares wisdom gleaned from this movie. Arial hoarded things that she found at the bottom of the sea and dreamed of what the good life would be like as she admired her treasures. She eventually decided to actually live the good life. Many of us need to learn this lesson, instead of dreaming of the life we could have we need to go after the good life. Check out The Little Mermaid: From Hoarder to Heroine.
For some people, like me, we have a significant portion of our retirement funds in traditional IRA accounts. Cashing in this money will generate a tax bill. Clipping Chains gives us a way to minimize that tax burden with The Bold and Beautiful Roth Conversion Ladder. Have you used a Roth conversion ladder?
Many people who don't quite have enough saved to retire in the USA choose to live in a foreign country where the cost of living is significantly lower. Doing this allows them to retire now, without the need to accumulate more money before quitting their job. There is, however, a downside to living in a foreign country. CNBC Make It published the story of one retiree who lives on a foreign beach. She gives us her Seven Downsides of Living in a Beach Town for $1,200 per Month. I had a tenant who returned to the US after retiring to Panama. He was now getting up in age and wanted the better healthcare that the US provides. He lasted about eight months in the US before moving back to the cheaper cost of living in Panama. His money stretched farther in Panama.
Buying the same thing everyone else buys and paying 90% less is always a win. Discounted is my second favorite price, right after free. There really are ways you can buy great items at steep discounts. For those of you who are trying to be frugal, this is great news. The Frugal Physician spells out ways you can dress up for a lot less with Ten Tips to be Frugal and Fabulous. Your clothing budget does not need to rival your mortgage payment to dress for success and look fabulous. I love the picture of her in a $368 dress that cost her $38. What great buy have you made lately?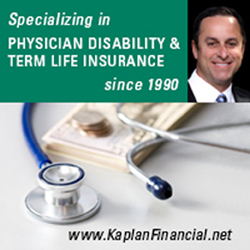 The real estate market is really hot right now. Often, a few hours after a house is listed there are several offers over the list price. It is very difficult to put in the offer that gets accepted. I have experienced putting in an offer higher than the asking price, and I still not getting the house. There are more factors than price that come into play. Physician on FIRE gives us the inside scoop on how he bought his new house in How We Got Our Home Offer Accepted in a Crazy Aggressive Seller's Market. Follow his plan and you might be the next winner in the bidding wars.
I hope you enjoy these articles as much as I did. I look forward to updating you again next week with a few more articles I find especially interesting. If you read an especially good article, send me the link so I can share it with others.