Every week I run into a few articles that I feel are especially valuable, so each Monday I plan to share some of the best with you, my readers. I hope you find them helpful.
This week's favorites include the tax planning window in your 60s, common mistakes with estate planning, ways to minimize your student loan debt, and confessions of a 'high-yield' doctor.
Happy reading!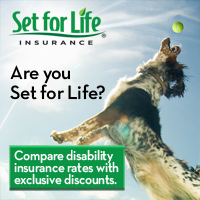 There is a time between when you retire and when you have to start minimum distributions from your retirement plan that a great tax arbitrage window exists. The FI Physician provides some great graphs showing us how this is done in his piece The Tax Planning Window. If you are about to retire or recently retired you might find this especially helpful.
All of us need an estate plan, even if it is as simple as a will. But there are a few pitfalls we could all stand to avoid. Bud Boland, CFP, wrote a helpful article that I saw on Yahoo Finance titled Is Anything Wrong with Your Estate Plan? Here are 5 Common Mistakes. Try to avoid these easy to make mistakes.
The student loan debt problem begins all the way back as a freshman in college. Every year it gets a little bit worse. Here are some tips from one medical student to another in Three Ways to Minimize Your Student Loan Burden. The White Coat Investor published the article from Dylan Erwin, a third year medical student. If you want to learn more about eliminating your debt instead of managing it, pick up a copy of The Doctors Guide to Eliminating Debt and it will change your financial life.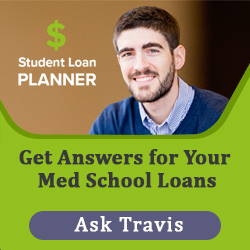 The times are a changing. Medical students today are using social media to learn only the high yield material. Kind of like when my generation would ask 'is this going to be on the test?' The more we see this happen, the less educated our future physicians will be. I remember tutoring a student who was not comprehending his chemistry material. When we cracked open his book, I found out why. He was not studying to learn the material, he was studying to pass the test. He would read the questions at the end of the chapter and look through the chapter just enough to answer those questions. In the end, he wasn't learning the material, he only learned enough to answer those questions. You might find Dr. Benjamin Mazer's Confessions of a 'high-yield' doctor an interesting read. I found this on Medscape. If we don't make some changes to fix this, I think we are heading for trouble.
I hope you enjoy these articles as much as I did. I look forward to updating you again next week with a few more articles I find especially interesting. If you read an especially good article, send me the link so I can share it with others.