Every week I run into a few articles that I feel are especially valuable, so each Monday I plan to share some of the best with you, my readers. I hope you find them helpful.
This week's favorites include the story of one man who retired at 34 and failed and at age 42 he is going back to work, 10 guiding principles for debt management, how to teach your kids about saving money, and a new TV show that offends physicians.
Happy reading!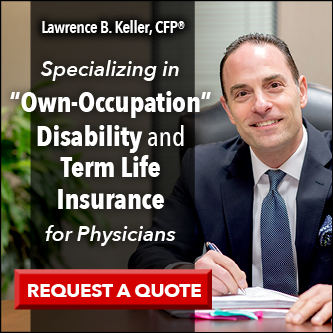 The FIRE movement is afoot. But retiring very early in life needs to be planned well. Many pull the trigger without covering all their bases. The Financial Samurai made several mistakes that are driving him back to work: Retiring with a big mortgage, retiring before children came, and living in the second most expensive city in America are three of his mistakes. MSN Money published his story in 42-year-old millionaire: I tried to retire early at 34—but failed.  Here's what went wrong. This is a good read for everyone, as we will all retire at some point, and we need to have our ducks in a row if we want our retirement years to go well. I'm just two months from completing my third year retired from medicine, and it is looking good so far. My article Living the FatFIRE Life is a reflection of my life, now that I'm retired. Be sure you retire well, with your ducks in a row, whenever you decide to pull the trigger.
I am constantly being asked questions about debt and how and when to pay it off. The Physician Philosopher published a nice summary written by the White Coat Investor titled, 10 Guiding Principles for Debt Management. You might also like my recently published article, There is No Such Thing as "Good" Debt. Debt can hinder our financial health and is something that we want to eliminate as quickly as possible in order to take the financial stress off our shoulders. Keep in mind that the faster you pay it off, the sooner you are rid of the obligation. Fewer obligations usually means a better life. When you are ready to stop managing debt and start eliminating it, pick up a copy of The Doctors Guide to Eliminating Debt and begin your journey to financial freedom.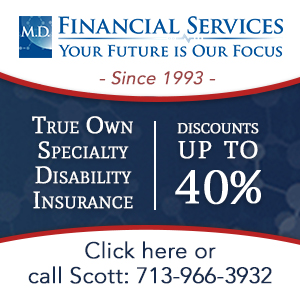 When our kids were little, we opened a bank account for each of them. As minors, our names were also on their account. We also had them loan money to our real estate company and they were paid the same interest rate as the interest rate of our mortgage, cutting out the middleman (bank). They learned that investing their money paid more than just putting it in the bank. XRAYVSN tells us how he played banker to his kids in The Greatest Bank Ever (With Unheard of Interest Rates). How about you, did you ever play bank with your kids? You might also like What are you Teaching Your Kids About Money? 
There is a lot of garbage on TV that passes itself off as entertainment. There are also many entertainment shows that are being passed off as news. Now, there is a show that starts off with a trailer bashing physicians.  Dr. Sara Ahronheim, is one physician who vents her frustration about this new show in a KevinMD article called, Why a New TV Show Offends Physicians. Are you happy with the words the trailer uses to promote this new show?
I hope you enjoy these articles as much as I did. I look forward to updating you again next week with a few more articles I find especially interesting.