(Many readers have asked where they might have a chance to meet me in person. Join me at CAMP FI Southeast, 2020 week 1, in Florida, January 3-6 where I will be speaking and hanging out for some camp fun. If you would like to attend, find information here. Hope to see you there!)
Every week I run into a few articles that I feel are especially valuable, so each Monday I plan to share some of the best with you, my readers. I hope you find them helpful.
This week's favorites include the joy of minimalism from the prospective of a doctor's wife, using the 1% rule to screen properties, the negotiating power of financial independence, and reviews of three of my books.
Happy reading!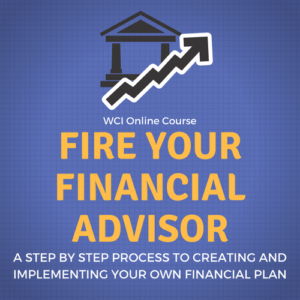 Many doctors fear having a spouse seek them out for their future income potential. Physician on FIRE just downsized to a 1150 square foot, $90,000 house and his wife is fine with it (So much for seeking riches). In fact, she seems happier with the choice than she was in her big house. She tells us why in Mrs. Physician on FIRE Speaks! I have sat down at the dinner table with them a few times and I can verify that Leif is a lucky guy. When we traveled to my locums assignments, we too lived in a small apartment, and the lack of "stuff" surrounding us in that place was refreshingly peaceful. I think having your spouse on the same page and not blowing out the budget is a Godsend. I wrote about this concept in Your Spouse is Your Greatest Financial Asset. We are currently in the process of following through with downsizing our life, now that our kids are grown. Less stuff = more peace. Once you've walked 450 miles living out of a backpack for two months, a small house is very comfortable.
If you've read The Doctors Guide to Real Estate Investing for Busy Professionals, you know I am not a proponent of using the 1% rule to make any real estate investment decisions. It is only a screening tool, and not a particularly good one. Passive Income MD has a similar view and discusses The 1% Rule and How It Can Save You Time When Evaluating Rental Properties. If you would like to read my discussion of this topic, it is found in Chapter 6 (Screening Property Investments) on page 105 in my book. 
Every doctor should be thinking about attaining financial independence. Smart Money MD thinks that Every Doctor Needs to Think About Early Retirement. Having the ability to retire at any time, drastically increases our negotiating power. I have experienced this myself. After I retired from my practice and started as a part time locums, the hospitals knew I didn't need the job, and I knew they needed me. So, I had the upper hand in negotiations, which made it very easy for me to get what I wanted.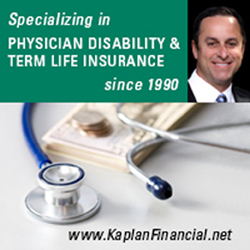 I was thankful this month to have three people publish book reviews of my books. Those articles certainly became favorites of mine. Here is a recap of what came out:
The White Coat Investor reviewed 3 real estate books, one of the books he reviewed was The Doctors Guide to Real Estate Investing for Busy Professionals. He had this to say, "(if you) plan to directly invest in real estate any time soon…you should definitely read this book."
Brent Lacey from The Scope of Practice did a nice review of my first book, The Doctors Guide to Starting Your Practice/Career Right. Brent had this to say, "Dr. Fawcett has managed in just 200 pages to distill the biggest problems that new physicians face and offer solutions for preventing or combating them. If you're just starting out in practice or still in residency/fellowship, go buy this book immediately!"
The Physician Philosopher was nice enough to reprint a review of The Doctors Guide to Smart Career Alternatives and Retirement that was initially penned by the Physician on FIRE, who had this to say, "I liked this book. Dr. Fawcett uses both theoretical examples mixed with stories of real people including himself to illustrate the lessons he's conveying."
I hope you enjoy these articles as much as I did. I look forward to updating you again next week with a few more articles I find especially interesting.