Every week I find a few great articles I feel are especially valuable. Following are this week's best. I hope you find them as useful as I did.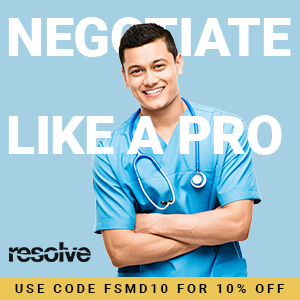 This week's favorites include why every physician should own a timeshare for travel hacks, self-funding long term care, twelve rules to break on your path to wealth and happiness, how much do you need to retire, and a list of the best physician finance blogs.
Happy reading!
People with discretionary money often love to travel. Even though we have the money to travel we still enjoy finding a good deal. The best bargain I have found over my years of traveling is in using a timeshare. I own one week and get up to eight weeks of vacation each year out of that ownership. KevinMD recently interviewed me on this topic and I explained in the podcast why I think Every Physician Should Own a Timeshare. Take a listen and if you need more information check out my latest best seller A Guide to Loving Your Timeshare. 
Should you buy a long term care insurance policy? For most of us the answer is NO! FI Physician gave a longer answer in his article Self-Funding Long Term Care. I self-fund my long term care and you likely should as well. For additional information I shared my grandmothers' actual long term care costs to see if they would have benefited from this insurance in my article Should You Buy Long-Term Care Insurance. Do you have long-term care insurance?
There are a lot of rules floating around that if followed will supposedly give us a successful and happy life. But are they all good rules? Who made the rules? Accidentally Retired shares with us Twelve Rules to Break on Your Path to Wealth and Happiness. I agree with the list and especially like to break rule #2. Be sure you are following good rules, or you may not end up where you want to go.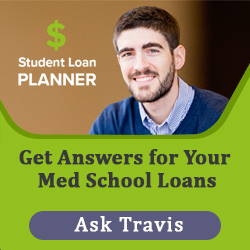 Everyone wonders what their number is; the number of dollars that are needed to be saved in order to retire comfortably. Everywhere we look we hear a different number. Could it be that everyone's number is different? Can I Retire Yet helps us with an article on How Much Money Do You Need to Retire. Don't fall for a hard number a guru shares such as "It takes $5M to be happily retired." Every person will require a different number, every city requires a different number, and every lifestyle requires a different number. What's your number? If you want to know how I got my number, I shared it in How I Knew it was Time to Retire. 
If you are looking to cull out the best reading in the shortest time by finding a shortcut to the best blogs out there, The Motivated MD shares with us the top six picks for Best Physician Finance Blogs along with five honorable mentions. What do you think of the list? Do you read these blogs? If not, these are good places to start for the New Year.
I hope you enjoy these articles as much as I did. I look forward to updating you again next week with a few more articles I find especially interesting. If you read an especially good article, send me the link so I can share it with others.