Each week I run into a few articles that I feel are especially valuable. Every Monday I would like to share some of the best with you, my readers. I hope you find them helpful.
This week's favorites include teaching kids to invest, budgeting myths that hurt your finances, seven daily habits that create wealth, five reasons to buy disability insurance during training, and creative ways to give back.
Happy reading!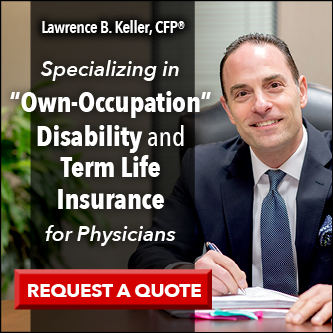 If we can get our kids interested in investing early in life it is likely to stick. The Frugal Physician has been teaching her young kids to invest and they are excited. I've even seen a picture of her reading one of my financial books to them. Take a look at her article Teaching Kids to Invest and see if you can find a few pearls to use with your kids. You might also look at What Are You Teaching Your Kids About Money for some more helpful tips.
Many people are dead set against budgeting because they think it is restrictive. But assigning your money jobs to do is a way to choose how your money will be spent in order to do the things you want. It is a way to reach your dreams. Almost every time I coach someone during their first budget making process, they make big changes in their lives resulting in a much better financially life a year later. Love Success and Socks helps us get over our aversion to budgeting with Five Budgeting Myths that Steal Financial Freedom. I often run into #3, but I overcome it quickly. Which myth is holding you back?
We are a culmination of our habits. Spend a lot and you get poor, save a lot and you become wealthy. The Prudent Plastic Surgeon gives us his Seven Daily Habits to Become a Financial Superhero, which was published as a guest post on The White Coat Investor. Some of his habits are a bit extreme, like reviewing his checking account daily. Others will definitely change your future, like reading ten pages in a financial book each night before bed. He makes a good point, the right financial habits will make you wealthy. Which habit do you need to incorporate? 
So when should you get your first disability insurance policy? Some think when you get your first real job. So for physicians, is that as a resident or an attending? Xrayvsn shares Five Reasons to Purchase a Disability Insurance Policy While in Training. When did you get your first policy? I got my first disability policy as a young attending. I wasn't even thinking about this, as a resident as my wife and I earned about the same amount and we only lived on one income. If either of us became disabled, we would not suffer financially at that point. As a young attending, my wife was no longer working and we had kids, so I jumped onto the disability band wagon.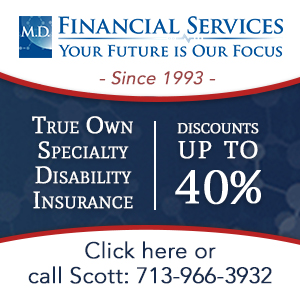 Thanksgiving is a time to reflect on what we are thankful for. It is also a great time to give to those in need. When I was working, we always used the time around Thanksgiving to assess how the year went financially and make final decisions on donations to organizations we support. Budgets are Sexy published an article on Giving Back and Giving Thanks that opened my eyes to some new great ways to give during the holidays. His medical debt forgiveness idea is a goldmine for cost/benefit ratio. This reminds me of when I teamed up with my grandmother and her Eastern Star Organization to relieve individual medical debt about 20 years ago in our community. It was such a blessing. Here is a story of one Oregon gift she was a part of that changed the world. 
I hope you enjoy these articles as much as I did. I look forward to updating you again next week with a few more articles I find especially interesting. If you read an especially good article, send me the link so I can share it with others.