Every week I find a few great articles I feel are especially valuable. Following are this week's best. I hope you find them as useful as I did.
This week's favorites include how to logically get a grip on debt, physicians are only secure for 90 days, seven simple things to ask yourself before purchasing that next great thing you want, the brilliance of a retire by age 50 plan, and building a portfolio for long-term success.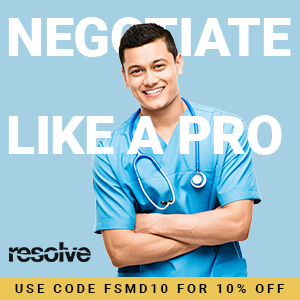 Happy reading!
If you have been following me very long, you know where I stand on debt. If you are not sure, then read my book The Doctors Guide to Eliminating Debt. Do you have the wrong idea of debt? Is your thinking illogical? The Loonie Doctor takes a close look at how we think about debt and for those who are Star Trek fans you will get a kick out of his Logically Get a Grip on Debt article. If the Star Trek theme is fun for you, also try out Intergalactic Investing with Spock. 
Have you ever looked at your three-year employment contract as a three-year deal? According to this article on KevinMD, the reality is Physicians are Only Good for 90 Days. Would you feel secure if your employment contract stated it is a 90-day contract? Yet that is most likely what you signed with the mistaken hope it will last three years. Pay very close attention to your job security as it may not be as secure as you think. 
We are constantly bombarded with ads trying to convince us to buy more stuff. But if you are like the typical American, you already have too much stuff. So, when should you consider buying more stuff? No Sidebar has a solution to these thoughts in Seven Simple Things to Ask Yourself Before You Buy Anything. The last question is the one that trips me up the most. I am in the process of thinning out my stuff. A few days ago, I removed 20 pairs of pants from my closet (they either don't fit or I don't like them anymore) and I haven't even notice they are gone.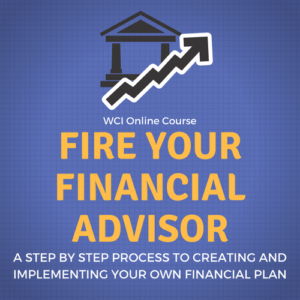 Have you picked a potential retirement date? If not, you should. You can't hit a target you are unable to see. Put a plan in motion so you don't end up in the "I'll retire someday and hope social security will take care of me" plan.  Leisure Freak shares with us The Brilliance of a Retire by 50 Plan. I certainly share his belief, since I set up a retire by 50 plan when I was in medical school, back in the 80s. You can read my thoughts on how this plan increased my lifetime happiness. Set a retirement date and start saving for it and you will be happier also.
It's hard to believe so many people are writing about what to do now that the market is down. Everyone seems to think it is an anomaly and we need to transform our plan in order to adjust to the falling market. Yet it is an expected part of the cycle and should already be accounted for in your plan. If you follow a simple plan, you never worry about the downturns. The White Coat Investor shares with us How to Build an Investment Portfolio for Long-Term Success. The right investment plan is not dependent on the current market conditions. How does your plan stack up in both good and bad markets?
I hope you enjoy these articles as much as I did. I look forward to updating you again next week with a few more articles I find especially interesting. If you read an especially good article, send me the link so I can share it with others.