Each week I run into a few articles that I feel are especially valuable. Every Monday I would like to share some of the best with you, my readers. I hope you find them helpful.
This week's favorites include the right way to think about debt, tips on communicating with your children, defeating the non-compete clause, the most effective use of your study time, and how bad billing can sink your practice.
Happy reading!
After residency I started racking up debt, and suddenly found myself more than $500,000 in debt. My wife and I decided that was not the best way to manage our finances, so we set out to become debt free. In 2001 we made our final house payment and achieved our goal. I was so excited about how becoming debt free had improved our lives that I started telling everyone. Eventually, I put it all in a book, The Doctors Guide to Eliminating Debt. I have lived both with and without debt. Living without debt is far superior. The White Coat Investor also went through a change in attitude about debt a few years ago, starting about the time he wrote this review of my book, and he shares what he learned in the process in his article The Wrong Way to Think About Debt. He gives us 14 erroneous ways we all tend to think about our indebtedness. I was guilty of a few of these when I was racking up the debt early in my career. Are any of these reasons stopping you from becoming debt free?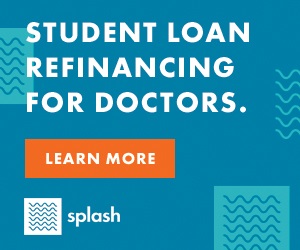 Parents have a need to connect with their children. Those of us in the medical profession also have a limited time to interact with our children due to our heavy work schedules. Therefore, we need to be effective with the time we do spend with our kids.  Smart Parent Advice gives us a nice road map to use called, Tips For Communicating Well With Children. When I became a father, I did a lot of reading about how to raise my boys. Although I made a lot of mistakes along the way, I found that communicating with them about those mistakes was very important. These tips are great to use when you are teaching them about money.
Many physicians have a non-compete clause in their contract. With the recent physician layoffs during the COVID crisis, navigating non-compete clauses has become a big problem. Yes, the non-compete clause is enforceable. Yes, if you sign one, you should live up to your word. But there is a way to work around the clause that may allow you to work without moving or violating your non-compete clause. Physician on FIRE posted a great article teaching us how you may be able to work around this problem. Telemedicine: How to Defeat the Non-Compete. It may be possible for you to do telemedicine while you wait out your clause's time constraints. You might also try out LOCUMS as a solution. If you recently lost your job, or had your pay cut, please pick up a copy of The Doctors Guide to Navigating a Financial Crisis and get your life back in order. 
Studying medicine doesn't stop when we leave residency; it's a life-long task. As a resident finding time to study is especially hard due their busy schedule. Ben White offers some suggestions in his recent article, Studying During Residency. This is a good read for doctors at any stage of life. For those of you who are in your final year  of residency, now is the time to read The Doctors Guide to Starting Your Practice/Career Right, and learn what to look for in an attending job, negotiating your contract, and other topics, so you can start your first attending job on the right foot. The right start can be the difference between an average life and a life that you love.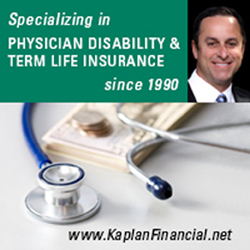 If you want to make a good living in medicine, you have to bill your patients correctly. That takes either a good employee or a good billing service. Investing Doc tells us about his experience with several billers that were hired and did not perform up to snuff in How A Bad Biller Can Almost Bankrupt Your Practice. I was fortunate to have a super-duper biller for most of the time I was in practice. She was very aggressive at getting us paid ahead of the hospital. This is important when funds are short. The first bills received are the first bills, and sometimes the only bills, paid. Your biller makes a big difference. It also makes a difference if you, as the business owner, take an interest and keep watch over how the billing is being done. No one cares more than you about getting this right. 
I hope you enjoy these articles as much as I did. I look forward to updating you again next week with a few more articles I find especially interesting. If you read an especially good article, send me the link so I can share it with others.