Every week I run into a few articles that I feel are especially valuable, so each Monday I plan to share some of the best with you, my readers. I hope you find them helpful.
This week's favorites include the lessons from Rich Dad Poor Dad, tips to finding contentment, seven painful investment mistakes, yes there are scholarships for medical school, and when to hire a financial advisor.
Happy reading!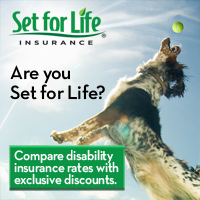 I was very fortunate to run across the concepts taught in the book Rich Dad, Poor Dad, early in my life. I set out to pack my portfolio with assets early on. Debt Free Doctor did a nice summary of the lessons in Rich Dad, Poor Dad and you would be money ahead to read it. If you will follow this advice, your financial future will be secure. There is also a great 9 minute video in the article that summarizes the book that was fun to watch. If you want to teach your kids (teen) these concepts, the board game Cashflow is a great fun way to do so. My kids love the game. It's like Monopoly on steroids.
Discontent is rampant in America. Just watch the news for a few minutes and you will see. Since contentment is a choice, why are so many people not making the choice? The Physician Philosopher offers us a way to make that choice with Nine Practical Tips to Find Contentment. My personal favorite is number six on his list. I penned a similar article called The One Word Secret to Happiness that you might also like. Decide today to be content with things and you will find your day a lot brighter.
We all make mistakes. Investment mistakes are painful for many years afterward. Medscape provides us some insight from their recent Physician Compensation survey and shows us Doctors' Seven Most Painful Investment Mistakes. Although #4 and #7 are a little over blown in this example, they were still painful to the doctors who experienced them. Have you ever experienced an investment gone badly? If so, send me an email as I would like to share your story.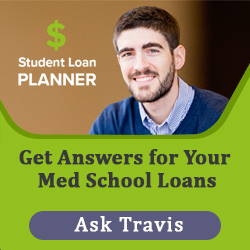 Training is getting so expensive that debt is becoming an issue. Here is a nice prospective and some information on how to get your schooling paid for without the big debt burden. This article is How to Earn Medical School Scholarships on 20 Minutes a Day and was published on White Coat Investor by a second year medical student named Morgan Sweere Treece. I remember going through the thought process of how do I get through medical school without all that debt. For me, I joined the Navy and they took care of all my costs and gave me a salary to boot. I also took a part time job every year of my training and got several undergraduate scholarships. There are ways to cut back on the debt for those who want to.
Some of us are never going to feel comfortable handling their investments. Those people will need to hire a financial advisor to help. Budgets are Sexy just gave a nice summary of when to consider and what to pay for a financial advisor. If you need one, I have a list of recommended financial advisors that will only charge a flat fee, not assets under management. If that appeals to you just take a look at the list and pick one to help you. I also offer a coaching program for those who want some personal help to get their financial house in order so they have something for a financial advisor to work with.
I hope you enjoy these articles as much as I did. I look forward to updating you again next week with a few more articles I find especially interesting. If you read an especially good article, send me the link so I can share it with others.