Every week I find a few great articles I feel are especially valuable. Following are this week's best. I hope you find them as useful as I did.
This week's favorites include where is the dividing line between upper, middle, and lower class income, how to stop impulsive shopping, is private practice dead, are you being frugal or ridiculous, and 16 ways to make your own luck.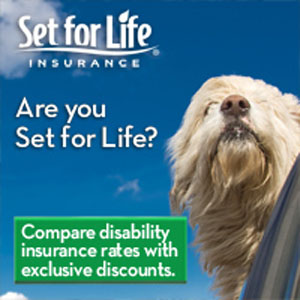 Happy reading!
Have you ever wondered if you are one of America's upper class? If you are in the upper class, yet live paycheck to paycheck, would you still feel like upper class? Yahoo News published a piece by Money Wise that delineates the dividing line between the classes. Here is how your income stacks up to this benchmark. 
Now that the holidays and the buying frenzy is over, it is time to change impulsive spending habits. By starting now better spending habits can be in place before next December. The Barefoot Minimalists share with us 23 tips to stop impulsive spending as presented on No Sidebar. How many of these tips have you used? How many will you try to incorporate this year so you will not be an impulsive spender next Christmas? 
I often hear that private practice is no more, yet half of all doctors are currently in private practice. That doesn't sound very dead to me. As a patient you have a 50:50 chance that your doctor is in private practice. I frequently hear employed doctors complaining about being employed, but I'm not hearing doctors complaining about owning their own practice. So the big question is Should You Quit Employment to be in Private Practice? Read this article from Medscape and ponder your current medical practice situation. If you are ready to change your venue, pick up a copy of my book The Doctors Guide to Starting Your Practice/Career Right to help you make a better informed choice for your next job as either an employed or private practice physician. Whichever employment type you prefer, this book will help you get you started on the right foot. 
There is a fine line between being frugal and being ridiculously cheap. One is smart and the other is, well, ridiculous. The Frugal Girl clears up this concept with her article on How to Know if you are Frugal or Just Ridiculous. I have seen some outlandish things people have done in the desire to be frugal. One great way to recognize if you are being ridiculous is to ask your spouse if they approve of your idea. If your spouse is unhappy about your spending idea, you might be being ridiculously frugal. Maybe you should spend a little more and live in harmony.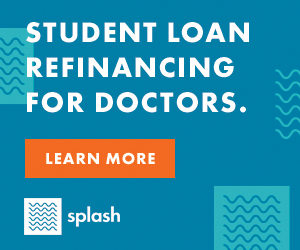 Is it luck that makes us succeed or are successful people just lucky they are not lazy? I love the quote ascribed to Thomas Edison, "Opportunity is missed by most people because it is dressed in overalls and looks like work." I'm one who believes we make our own luck. When I started playing poker, I thought I was having bad luck because I never won. Then I bought some books to learn how to play poker and suddenly I was winning. I went to Las Vegas, entered my first poker tournament, and won! It turns out luck is only a small part of poker; I played a bigger role than I thought. Five Year FIRE Escape has a similar thought and shared Sixteen Ways to Win in Finances and Life by Making Your Own Luck on the site of The Physician On FIRE. How much do you think luck plays in your success?
I hope you enjoy these articles as much as I did. I look forward to updating you again next week with a few more articles I find especially interesting. If you read an especially good article, send me the link so I can share it with others.