Many physicians can look back in their life and find a pivotal point, an event that changed the direction of their lives. They may even have several such moments. It could be the day they decided to become a physician, or the day they picked their specialty. For me it was the day I decided to finish medical school and become a general surgeon. So on this Thanksgiving Day, I would like to say thank you to the man who created that pivot in my career. I might not have had a career in medicine if it were not for the influence of Dr. Donald D. Trunkey during my fourth year of medical school at Oregon Health and Science University (OHSU).
Our medical school curriculum was laid out to do the first two years in the class room learning basic sciences and the second two years in the surrounding hospitals and clinics. I slogged through the first two years awaiting the time when I could actually do the work of a physician. Physicians don't just sit in lecture halls all day, they help make people well.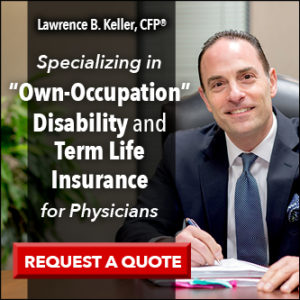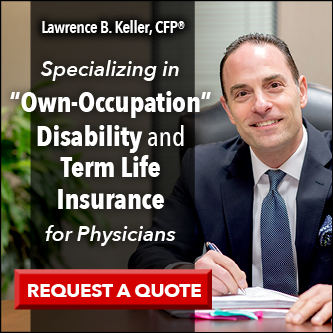 I started my third year with a three month clinical rotation in pediatrics. I spent that whole rotation sick. Every bug that came into the clinic was passed on to me. More than one of my weekends were spent hugging the toilet with projectile vomiting. Often the kids couldn't explain what was wrong, leading me to feel like I was practicing veterinary medicine, where you have to rectify the problem without the help of the patient.
I was happy to move out of pediatrics into a different specialty. My next three month rotation was spent in OB/GYN. Working in OB/GYN, like pediatrics, was not an enjoyable experience for me. The smells in the delivery room as well as the clinic were not to my liking. And the redundancy became unbearably monotonous.
My third rotation, internal medicine, was at the Portland VA medical center. During this three month rotation the group of patients I saw kept coming back over and over again with the same problems. It seemed like no one was being healed. We saw patients with lung disease who wouldn't stop smoking and diabetics who would return in crisis because they wouldn't take their medications. I felt like I wasn't making an impact on these patients' lives because they weren't getting better.
At this point I was beginning to feel like medicine was not what I thought it was, and what I had been doing was certainly not what I signed up for. I became discouraged. All this work, all those years, and all that money to become a physician, what I wanted since I was a kid, was seemingly not what I wanted after all. I was on the verge of quitting medical school. My heart was no longer in it, which reflected in my medicine rotation grade; marginal with recommendation for another 6 weeks of internal medicine. I was pretty down on medicine.
I had just recorded an album of original music which was a lot of fun. I began to compare the two options: Medicine vs. Music. But quitting medical school is a huge decision with some big consequences. I was on a military scholarship, so what would the Navy do if I quit? How would I feel if I quit? What would my parents think of me if I quit? Could I make a living as a musician? There were a lot of musicians that I knew who were better than me that didn't eat very well and had to bum a ride to gigs.
I decided I would go ahead and start the next rotation which was my final required block, general surgery. I started on Dr. Trunkey's service. Here I was on the verge of quitting and I had to do a rotation with the new Chief of the Department of Surgery. He had only been there for about a year at that time, after having been recruited from San Francisco.
As I started my general surgery rotation, knowing nothing about general surgery, I was assigned to my first day in the OR with Dr. Trunkey.  Just the two of us.  Can you imagine how I felt, as a medical student, who usually trained under residents or junior attendings, to be assigned to work with the head of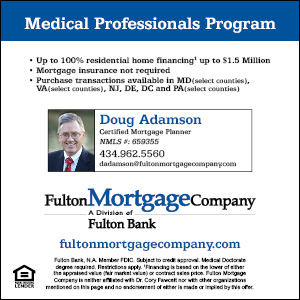 the surgery department? I prepared by reading about the case and I felt that I was as ready as I could be, but I was a little apprehensive that morning as I left my apartment.
I got to the operating room before Dr. Trunkey. When he arrived, the anesthesiologist was putting the patient to sleep. Dr. Trunkey seemed to be in a bit of a hurry. He looked at me and asked if I had ever put in a Foley catheter before. I said, "No." I thought he would get on my case for that or snap at the nurse to get the catheter in so we could get going. But, that is not what happened.
The great Dr. Trunkey said, "Go get some gloves and I'll show you how." He walked me through the steps and I put in my first Foley catheter. I do
n't remember anything else about that day. There is an enormous gap between a medical student and the chief of the department at a teaching hospital. When he took me under his wing and said 'let me teach you what I know,' it changed my life.
Maybe all my prior training was taught by a resident who was at the end of his rope, or a junior attending who was nervous about getting bad results, or a post call tired physician. As a medical student, you don't often get to be the first assistant to a professor. There are just too many other residents and fellows wanting that spot. It was almost like I could hear music playing and angels singing. That day, I experienced what it was like to be a physician. I saw a true leader. I saw the physician I wanted to be.
My attitude took a 180 degree turn that day. The rest of my time on his rotation was one of the best times I had in medical school. On this service, we were fixing things and healing people. If someone came in with appendicitis, we took the appendix out, saved their life and they never had that problem again. If someone crashed their car and ruptured their spleen, we took it out, saved their life, and it would never happen again.
I discovered that I was a fix it man at heart. General surgery was just what I needed. My mind was made up, I would finish medical school and become a surgeon. My grades changed from marginal, to honors after that first day with Dr. Trunkey.
Now my student evaluations said things like: "Energetic, very interested student," "Constantly came to the OR prepared by reading about the case in advance," "Increasing fund of knowledge gained by a significant amount of outside reading."
It is possible to go from being a marginal student to an honors student in only one day. I know because I did it with a simple change of attitude.  I did it because one man took me under his wing and showed me what it's like to be a great surgeon. I went on to practice general surgery for 23 years and now I am teaching other physicians to have a better life with better financial planning.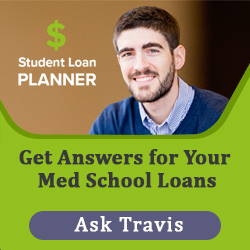 I don't know how many medical students, residents, and junior faculty crossed paths with Dr. Trunkey over his career. He graduated from medical school in 1963 when I was only a year old. He stopped practicing medicine in 2007 at about the age of 70 when he was made surgeon emeritus and spent the next 8 years continuing to teach surgeons though lectures before fully retiring. Thousands of physicians were influenced by this one great man, not counting the hundreds of thousands of patients who were benefitted by his teachings in the world of trauma surgery. His influence also had a ripple effect to the thousands of patients I, and others like me, treated because of his influence.
Thanks, Dr. Trunkey, for changing my life and making it possible for me to have a rewarding career in general surgery. 
If you would like to read other great stories on the lives Don Trunkey has touched, please visit dontrunkey.com. 
Who should you thank for creating a pivot point in your life? I hope today you will remember those who came before you and paved the way for you to have a great and rewarding career in medicine. Maybe you could tell a story of such a person over your Thanksgiving feast today and encourage others to share as well.
Happy Thanksgiving.