If you vacation often, you will run into snags. Cancelled flights, lost luggage, sea sickness, motorhome break downs, bad weather, injuries, a family member's death, forgotten passports, and many other things could waylay your perfect vacation.
Since a lot of money is spent on vacations, encountering a complication can be a significant financial loss. I have personally experienced many of the problems listed above. Each one has the potential to ruin your trip. How the problems are handled makes the difference between a great trip and a disastrous trip. My wife and I are currently on a vacation and have already had four major things effect it. Here's how we handled our difficulties.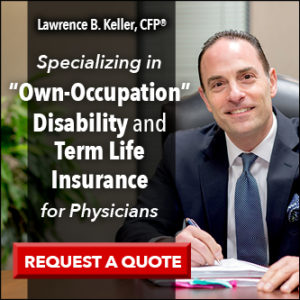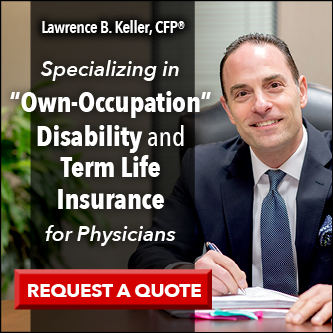 We scheduled our four week vacation around a four day FINCON conference I wanted to attend in Orlando, Florida. We like to combine meetings and conferences with vacation time to take advantage of the location that we have traveled to. Extending our trips allows us to explore these areas without spending additional time and money on travel. We planned to fly into Tampa and stay on the beach for one week, then take a four day cruise to Cuba, followed by one and a half weeks in Orlando that included the conference, ending with one week in Myrtle Beach, South Carolina. We would then fly home from Wilmington, North Carolina.
If you have been following the news, you know hurricane Florence just hit the Carolinas right where we were going to vacation. After visiting a Caribbean island that got hit by a hurricane six months earlier that was still recovering, we decided to avoid the area immediately following hurricane Florence. Two days before the hurricane was to make landfall, we changed our plans.
We canceled our South Carolina timeshare on short notice which meant we lost the $239 trading fee and decreased our trading power by 60%. We then found another timeshare in Orlando for the same dates that could be traded with the new lower trade value. Therefore, we made a simple straight across trade with just an additional $239 trade fee to do so.
We then contacted United Airlines to move our return flight origin from Wilmington to Orlando. Because of the hurricane, and the possibility that the airport might not even be open for our flight, they rescheduled us for no charge.
Next was the rental car. We had originally reserved a car that we picked up in Tampa and dropped off in Wilmington. Changing our drop off point to Orlando, decreased the cost of the rental by $700.
After arriving at the airport at the start of our trip we encountered our second mishap. I couldn't find my passport, which would be needed for the cruise to Cuba. Having driven four hours north to Portland to give a lecture the night before our flight, there was no going home to retrieve the passport. I called my son who lives a mile from our house to see if I left my passport at home. He found it lodged between the bed and the night stand, having fallen during our packing. He then overnight shipped it to our Tampa timeshare so I would have it before the cruise.
Then problem three arose. Upon arriving at our time share near midnight, we got out of our car and were hit by a horrible fishy smell. The next day we got up and went for a walk on the beach. No one was on the beach. When we got to the edge of the water the shore was covered with dead fish. They were having a red tide which was killing millions of fish. Our plan for long walks on the beach was out.
To top it off, I hurt my neck just before we left. It's hard for me to turn my head to the left, and sudden moves are painful. We had planned to ride the roller coasters at the Busch Garden amusement park. I now understand the sign at the beginning of the ride that says, if you are pregnant or have neck or back pain DO NOT RIDE. There is no way I'm getting on a roller coaster. Looking both ways to cross the street is painful enough.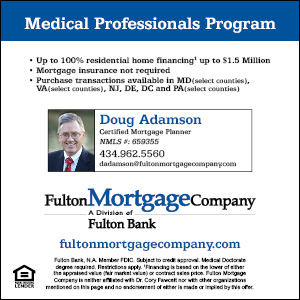 When you set up a nice and/or expensive vacation, there is always the possibility that something will go wrong. If you are so set in what you want, that a change will destroy the whole vacation, then you should re-think your priorities for the trip. If I had my heart set on long romantic sunset walks on the beach, the red tide could have ruined my adventure. But was the long walk on the beach the real goal of the vacation?
The real goal is not the destination, but the journey. Vacations are for taking time out of your usual routine to recharge your batteries, and spend time with loved ones, so you can return to work ready for whatever comes your way. If you need to change the activities, due to something unforeseen, it should not ruin your journey, it should just change it a bit. Learn to go with the flow and enjoy the journey.
There are things you can do to protect your vacations. You can purchase cancellation insurance. Most trips that are canceled at the last minute are nonrefundable, unless you buy insurance. If you rarely travel, this insurance might be a worthwhile expense. But if you travel a lot, and insure every trip, the cost of cancellation insurance will add up very quickly. I almost never purchase cancellation insurance. I'm sure I have saved more than enough money by not buying this insurance to pay for a lost trip someday. Purchase Insurance for things you can't afford to lose.
One thing you can do to protect your cruise is to use motion sickness medication. Cruises are often a very expensive outlay per day. One day feeling sick is very costly. We take motion sickness pills starting the day before the cruise and ending the day after. The bottle costs about $10 and is great insurance to save the loss of a $300 day. On our first cruise, both Carolyn and I got sea sick. We learned how miserable it feels and how much fun we miss when we don't feel well. We haven't gotten sick again since we started preemptive medication.
Packing some of everyone's clothes in each suitcase, when flying, can also save a trip. On our honeymoon, Carolyn's suitcase didn't arrive. She was not happy when the airport carousel was short her bag. Now when we fly, Carolyn and I put half of our cloths in each of our two suitcases. Then if the airline sends one of our bags to the wrong destination, we both have something to wear.
You can also turn a car or RV breakdown into a good memory by exploring the town where you breakdown. This could become your family's favorite memory from your trip. My kids still talk about stopping for snacks every time they broke down on an RV trip with their grandparents. They were even looking forward to the next breakdown since grandma turned it into a game. I'm sure grandpa wasn't too happy though.
Cancelled or missed flights can be very annoying. The airline will sometimes set you up with a free or discounted nearby hotel, unless the problem was weather related. If you don't have your luggage at the time, they will give you a small packet with a toothbrush, toothpaste and shaving paraphernalia. Just stop off at their customer service desk to see what they are willing to do for you. Expect a long line.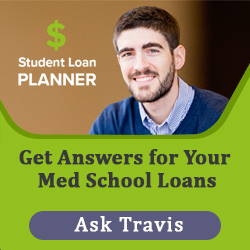 I was once standing in line with a hundred other passengers to get a new flight due to a cancelation and called my travel agent back home who booked a new flight for me before the line moved. She got me the last seat on the first plane the next morning, essentially putting me in the front of the line. I left the line and enjoyed the day. That's a good reason to have a travel agent, even if you usually book your own trips online. They can quickly solve travel problems.
Once we were stranded in San Francisco on our way home and the next available flight was 24 hours later, so we went into town and enjoyed an extra day of vacation, rather than gripe about the problem. How often will you spontaneously spend the day in San Francisco?
Just be flexible and remember the real reason for the trip is rejuvenation. Take any vacation snags you run into and turn them into wonderful fun filled memories.  Remember what Forrest Gump said, "Life is like a box of chocolates. You never know what you're going to get." Take what you get and have fun with it.
Have you encountered a snafu in your vacation plans you can share? How were you able to save the day?