Several years ago I had a discussion with one of my residents. He was telling me about how great it was to fly back to Portland to visit his girlfriend. The airplane flight was only 45 minutes and fairly inexpensive. This conversation got me thinking about travel and what mode of transportation is best for making short trips.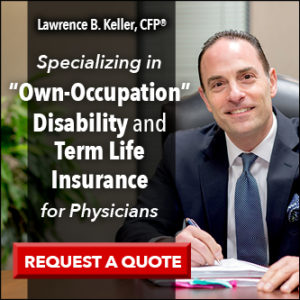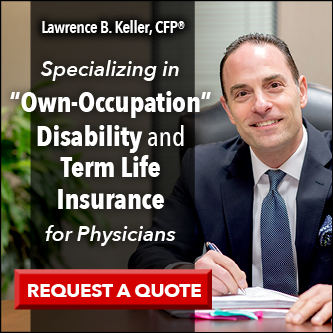 It turns out there were a few holes in his thinking. When my wife and I travel together we have realized that flying is not the best alternative. Let's look at us as an example.
Today, I am writing this article from the passenger seat of my car as my wife and I drive to Portland for a little vacation.  The first leg of this trip is to visit her parents. How does this driving trip to Carolyn's parents' house compare with flying?
At first glance, that 45 minute flight sounds much shorter than the 3 hour and 45 minutes it takes us to drive to their house. But in reality the 45 minute flight is just one leg of the trip.
To make this flight, we must first take a 35 minute drive to the airport. Parking our car in long term parking and the walk into the terminal will take another 10 minutes. Since we are leaving from a small airport, we arrive 90 minutes before the flight, not the two hours typically recommended for large airports. We will check in, work our way through security, and find a seat near our gate until it's time to board the plane.
Once we have boarded the plane, stowed our carry-ons and are seated, we will listen to the obligatory safety instructions. After we are in the air, we will hear the captain tell us how high we are flying, where we are going, when we will arrive, and how nice it is to have us flying with them. Often flights are delayed; the incoming airplane may arrive late to the airport delaying boarding the plane and pulling away from the gate, fog can delay a flight several hours, sitting on the tarmac waiting for a mechanical problem to be fixed or waiting for air traffic to clear, or after landing, the airplane may need to wait for the gate at the terminal to open up before the plane can park. Let's allow 15 minutes for delays.
If we do not have luggage, we can go straight to the rental car area to rent a car, which will take another 30 minutes. Alternatively we might use a taxi or someone might pick us up. Whatever transportation we arrange, the trip to get to Carolyn's parent's house is a 45 minute drive from the airport.
Adding up the time, 35 minute drive to the airport, 10 minutes to park and walk to the terminal, 90 minute early arrival, 45 minute flight, 15 minute delay, 15 minutes to deplane and hail a taxi or meet the car picking us up, and 45 minutes to drive to our destination (this is with only carry-on luggage and no waiting at the baggage claim) we come to a total of 255 minutes. This is 4 hours and 15 minutes for this short flight. If you recall, the drive was only 3 hours and 45 minutes. The short 45 minute flight was a half hour longer than driving.
What about the cost of the flight? A round trip ticket from Friday to Friday is $589. There are two of us so that comes to $1,178.  I'm sure if we were willing to be very flexible as to the date and time we travel, we could get a better price.
The cost of driving the 494 mile round trip to Portland for the two of us, is just the cost of our gas. If we travel in our Prius, which gets 45 miles per gallon, it will take 11 gallons of gas. If we take our big car, a Ford Expedition which gets 16 miles per gallon, we will need 31 gallons of gas. We just drove by a gas station that sells regular gas for $3.19. So our cost of driving will be between $35.09 and $98.89 depending on the car we choose.
To make the round trip for the two of us by air will take a total of 8 hours and 30 minutes and cost $1,178, not counting the cost to get to the airport by car or taxi, or the price of the car rental or taxi in Portland and then those same costs coming home. To go by car would be a total of 7 hours and 30 minutes and cost less than $100. This trip to Portland is ten times more expensive flying than driving in addition to taking longer.
Let's compare the other advantages and disadvantages of these two methods of travel.
Advantages of flying:
Both of us can sleep on the plane for less than 45 minutes of interrupted time.
Neither of us needs to drive.
Both of us could get some interrupted work done or read while in the terminal waiting for the flight and during the flight itself.
A drink is served and sometimes a bag of peanuts or crackers.
Bathroom facilities are available without stopping, if your timing is good.
Disadvantages of Flying:
Far more expensive.
No long blocks of uninterrupted time.
Can't have a private conversation.
Cramped seats.
Takes longer.
Must fly on their schedule.
Limited baggage.
Possible long delays.
The airline won't wait if you are running late.
Advantages of driving:
Faster.
Cheaper. (The more people who will be traveling, the cheaper this option becomes)
Leave on your own time schedule.
Long stretches of uninterrupted work is possible for all but the driver.
Can have a private discussion.
Can listen to audio books uninterrupted.
Can take unlimited luggage and toys.
Have a car when you get there.
Disadvantages of Driving:
Someone will have to drive the vehicle.
Can experience traffic delays.
Must stop to use the restroom.
I have been told that more work can be done, if traveling alone, when flying. This is not generally the case. You don't get more work done, you get different work done. If I made the trip to Portland in the car alone, I couldn't write a blog article while driving, but I could listen to 7 hours of audio digest tapes and catch up on my CME. If I had taken a plane, I might have been able to do 3 hours of computer work. I would be much more efficient in the car than on the plane. 7 hours vs. 3 hours of working time for the same trip.
So how did this trip to Portland go? I spent the entire time working on the computer, responding to social media, writing e-mails, and writing this blog while my wife drove. Often one of us will get some work done in the passenger seat while traveling. Other times we talk, do some strategic planning, or listen to an audio book for learning or entertainment. On this trip, since we drove, we were able to take two bicycles that we will be using during the week. It is hard to bring extra toys on a plane.
I think if you really look at all the components of your trip, it is very rare that flying is the best option on a short trip. What do I call short? Anything within a day's drive. Now that I am retired from medicine, we usually will not fly if our destination is within a two days drive. This allows us to take more stuff to enjoy and still saves a fortune.
Besides the benefits of driving over flying listed above, if you save the cost of $1,000 on two short trips every year for your forty year career and could earn an average of 6% income on the money you save, you would have an extra $330,000 for your retirement.
I think that might be worth the drive, how about you?