Every week I run into a few articles that I feel are especially valuable, so each Monday I plan to share some of the best with you, my readers. I hope you find them helpful.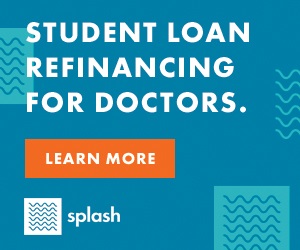 This week's favorites include: Every fact you didn't think you wanted to know about the student loan industry, Is your financial IQ better than a 12-year-old, Real estate provides a better retirement income than index funds, The first steps to take to start your path to financial independence, and the story of a poor immigrant who became a multi-millionaire.
Happy reading!
The student loan industry is big, really big. If the United States' outstanding student loan balance were a national budget, it would be the fifth largest in the world. That and a lot of other interesting tidbits are presented in the 2019 Student Loan Industry Study written by Andrew Latham on Supermoney. Student loans are getting out of hand and many are now calling it a crisis. If student loans are a burden to you and you are ready to start eliminating your debt instead of managing it, then pick up a copy of my book The Doctors Guide to Eliminating Debt today.
I thought my kids were doing well with money, and then I learned that Wealthy Mom MD has a 12-yr-old named Ethan who is writing a series about what he learned from reading Rich Dad, Poor Dad. His first installment is called What is Financial IQ for a 12-year-old? Lessons from Rich Dad, Poor Dad. Many people with initials behind their names have not yet achieved this level of financial IQ. Where do you stand?
You know I love real estate investing. This week I ran across Paula Pant's article on her Afford Anything blog titled Six Percent is the New Four Percent. Index fund investing has traditionally been used to provide a 4% annual withdrawal rate allowing you to never run out of money. Paula goes through the math to show you that the same investment in real estate would give you a 6% perpetual return. Who wouldn't want to have 50% more money to spend each year? She is right. I made way more money in real estate than I did investing in the stock market. I spelled it all out in my upcoming book The Doctors Guide to Real Estate Investing for Busy Professionals. Watch for it in October.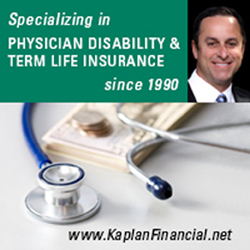 I think everyone, deep down inside, wants to be financially independent. But to get there, we have to start. The Physician on FIRE covers these 5 Things You Can Do Today to Become Financially Independent. We all start at zero, or less than zero for many physicians, so this is a good plan to get started. When I recently walked 450 miles on the Camino de Santiago, that journey started with a first step. Eventually I arrived a Santiago. If you will take your first step on your journey to financial independence, you should not be surprised when you eventually arrive at your stated destination.
I love inspiring stories. Budgets are $exy published a great story of Miguel – An Immigrant Who Became A Multi-Millionaire Without Any Help or Money. Anyone can become wealthy in America, we all have the same opportunity, but not the same starting point. Miguel took advantage of that opportunity and steady plodding brought prosperity. If he can do it, then anyone can. Don't hide behind excuses. Get busy and build a future of financial stability like Miguel did. There is no magic.
I hope you enjoy these articles as much as I did. I look forward to updating you again next week with a few more articles I find especially interesting.