(We are now half way through the introductory release of The Doctors Guide to Automating Your Real Estate Investments. Get yours before the special offer ends. With a 100% money back guarantee, what do you have to loose?)
Each week I run into a few articles that I feel are especially valuable. Every Monday I would like to share some of the best with you, my readers. I hope you find them helpful.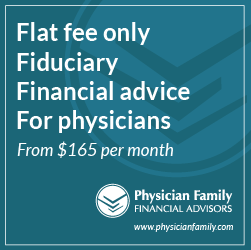 This week's favorites include a few doctor jokes – just because we could all use it right now, the story of a transplant surgeon who needed ECMO himself due to COVID-19, six things you can do to feel wealthy now, what to do with a 401(k) when you change jobs, and how does income compare in young vs old physicians.
Happy reading!
The last few months have been trying for many physicians and their families. So take a moment to enjoy a lighter side of medicine. Doc Wife wrote a few observations of her life in You Know You Are Married to a Doctor When….. Some of these hit home for me, especially during my residency years. If this brought a smile to your face, then I did my job this week.
Physicians are known for never taking time off for illness. If we can walk, we can work. As a resident I remember pausing to run to the restroom to vomit during radiology rounds. My attending sent me home. Sometimes we really are too sick to work. Dr. Kato is a liver transplant surgeon at Columbia University who got COVID-19 early in the pandemic. He got so sick he needed ECMO. He lived to tell his story.  I hope none of you ever get this sick.
Wealthy is a relative term. How would you define wealthy?  Having more than your neighbor? Having more than your parents? Having a particular amount of net worth or income? Since wealth is relative, there are ways you can change your prospective to feel wealthier. Love, Success and the Sock Drawer published an article backed by science called; Six Things You Can Do To Feel Wealthy Now, According to Science. I'm working on number five myself. Which one is your hot button?
Job changes seem inevitable today. About half of all new doctors leave their first job in the first few years out of training. When they do, they need to decide what they will do with their company retirement plan. The Physician on FIRE recently published a post from The White Coat Investor covering Five Things You Can Do With an Old 401(k). When I retired from my surgical practice in my early 50s, I did #2 on the list and then started taking early distributions without penalty.  You can learn how to do that here.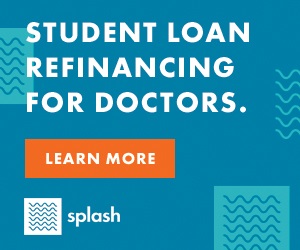 Do older doctors make more money? I took a look at Medscape's Young Physician Compensation Report 2020 and discovered some interesting findings. First, I was surprised that the average young doctor today makes more than I ever made in my career as a general surgeon. Of course I lived in a depressed area and took 8-12 weeks off every year which doesn't help boost one's income. One thing that struck me was that nearly one in five physicians still have not learned that leasing a car is a terrible idea, and they didn't get smarter as they aged. 
I hope you enjoy these articles as much as I did. I look forward to updating you again next week with a few more articles I find especially interesting. If you read an especially good article, send me the link so I can share it with others.