Every week I find a few great articles I feel are especially valuable. Following are this week's best. I hope you find them as useful as I did.
This week's favorites include a review of my new timeshare book, what makes happy and unhappy retirees, why this doctor is leaving emergency medicine, and can primary care doctors give enough time to their patients.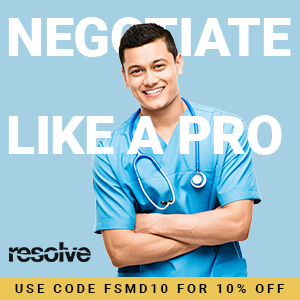 Happy reading!
As you know my newest book, A Guide to Loving Your Timeshare, was released on Aug 30th and jumped into the best seller category the first day. One blogger, Physician on FIRE, got wind of this release and asked to read an advance copy. I'm glad I sent him one as he became the first person to give an online review of the book in this Sunday Best Post. Here is a quote from the review, "If you've ever considered a timeshare and want to learn how to get the most bang for your buck, this book will pay for itself hundreds of times over." So pick up a copy of the book today and learn the hacks to make timeshares a great and economical way to vacation. I've had 30 years to learn the ropes with my timeshare and I've shared all my secrets.
When I became a Locums Doctor, I learned a lot about the time needed to see a patient. For the first time in my practice, I had no time constraints. I had no clinic to get to so I had all the time I wanted to do a hospital consult. I really enjoyed the time spent seeing those patients without having to cut them short. Most physicians have too many patients on their plate and can't allot enough time to adequately address all their patients' needs. Oatmeal Health addresses this issue with The Battle Between Primary Care and Time: The Doctors are Losing. Are you winning or losing the time per patient game?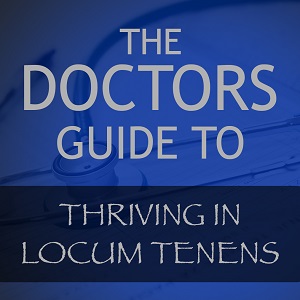 Physicians have a hard job to do. Long hours, trying patients, fear of catching what patients have, looming possibilities of law suits are just of few of our ills. Then the very people who hire us demand things of us we should not be doing. That is what happened with one physician who told his story on KevinMD as Why I'm Leaving Emergency Medicine. I wonder how much of the future physician shortage will be driven by non-medical issues. 
Do you want to be happy during your retirement years? I suspect everyone would say yes to this. Physician on FIRE republished a book review by ESI Money of the book What the happiest Retirees Know: 10 Habits for a Healthy, Secure, and Joyful Life. I was a little surprised to find the most common car driven by unhappy retirees was a BMW. I was not surprised to learn that living close to your kids make you happier. 
I hope you enjoy these articles as much as I did. I look forward to updating you again next week with a few more articles I find especially interesting. If you read an especially good article, send me the link so I can share it with others.