Each week I run into a few articles that I feel are especially valuable. Every Monday I would like to share some of the best with you, my readers. I hope you find them helpful.
This week's favorites include; good financial planning relieves stress, patience in investing and gardening have great rewards, what happens when people think they can time the market, where should you put your Health Savings Account Money (HSA), and which types of physicians hate call the most.
Happy reading!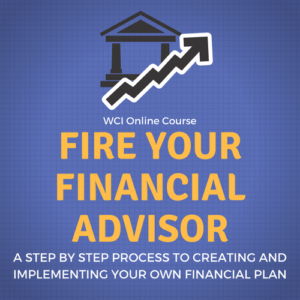 I learned a long time ago that having your financial house in order takes a lot of weight off one's shoulders. That is exactly why I started my financial makeover program, so others could reduce their stress like I did. Medscape shares with us how to Relieve Physician Stress Through Financial Planning. If finances are making you tense, contact me for a financial makeover and get back to a stress free life with a better work/life balance. 
Most gardening and investing styles work over the long haul, but constantly uprooting plants or chasing changing investment fads get you nowhere fast. Tony Isola at A Teachable Moment shares with us his analogy of gardening and investing in his article Shut Up and Wait. After planting a seed you must wait for it to grow, just like after making an investment you must wait for it to grow. Patience pay dividends. 
When I am asked a question about timing the market (although they don't use that term), I like to say market timing is not one of my super powers, and it isn't theirs either. Allan Roth of Dare to be Dull penned a great article for ETF on Five Things it's Critical for You to Know You Don't Know. After you read about these five things you don't know, you can stop trying to pretend you know them. 
The health savings account (HSA) is an incredible extra retirement account, but only if you use it the right way. Unfortunately, over 90% of all HSA accounts are not taking advantage of this extra retirement savings. Physician on FIRE has done a great job of showing us the right way to use our HSA in his article, Investing in an HSA: Don't Do Like Everyone Else. Don't pass up this chance and end up losing hundreds of thousands of dollars by doing it wrong.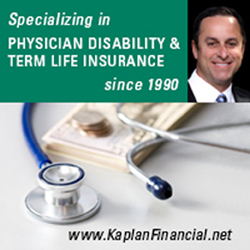 I don't think any specialty likes taking call. I have found that my one-on-one High Performance Coaching clients who are doctors almost always want to work on decreasing the burden of being on call. I share tips to improve their call and I have discussed with some of them ways to eliminate call altogether. The Darwinian Doctor shares with us his take on the issue of hating to take call. Seems there are a few specialties that top the list. I was surprised at number one. Do you like taking call? Always remember, it is not the specialty that determines how bad the home life is, it is the physicians themselves. I talk about that in my article, Choosing to be a General Surgeon is not Choosing a Bad Lifestyle. 
I hope you enjoy these articles as much as I did. I look forward to updating you again next week with a few more articles I find especially interesting. If you read an especially good article, send me the link so I can share it with others.