Every week I run into a few articles that I feel are especially valuable, so each Monday I plan to share some of the best with you, my readers. I hope you find them helpful.
This week's favorites include the folly of buying a house as a resident, frugal hacking airline tickets, avoiding sacrificing your retirement for your kids' college education, and the Hahnemann University Hospital Disaster quantified.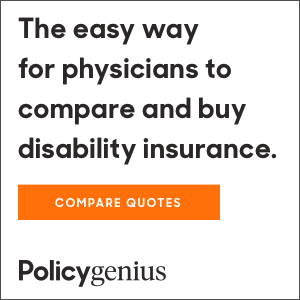 Happy reading!
I have tried for many years to convince residents not to buy a house. The odds of losing money they can't afford to lose are just too high. Most of the time the message falls on deaf ears. The same message applies to a new attending, who might not like their job and want to move again shortly. Another set of deaf ears. The White Coat Investor has shared with us the numbers to support this notion in his article The Case Against Resident Homeowners. This same concept is covered in my book The Doctors Guide to Starting Your Practice Right.
If you are following my Facebook page, then you know I love to travel. I post travel information, pictures and videos during my travels along with my financial information. You can follow a pictorial trail of my 450 mile trip on the Camino de Santiago in northern Spain.  I also love to get a good deal. The Frugal Physician also loves a good deal and she will show you a few places for deals in How to Find the Best Price on Your Next Flight. Check this out and save some money on your next trip.
We all want the best for our kids. I covered my kids' college expense so they could get a degree debt free. I didn't even have a college savings plan. But many of us are sacrificing our retirement in order to fund college for our kids. Is that the right thing to do? Rockstar Finance gives us a few options in Don't Let Your Child's Tuition Ruin Your Retirement.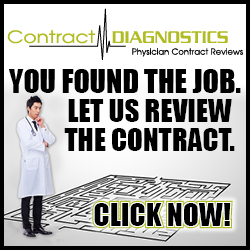 I'm sure you have already heard about the coming closure of the 170 year-old Hahnemann University Hospital. With less than two months' notice, 800 staff physicians and 570 residents will lose their job. There is not enough other residency spots to absorb those residents. Dr. Karen Sibert penned a nice summary of what happened in The Hahnemann Disaster. She has some inside info since she has a son who is a resident there. The article was later picked up by KevinMD and you can read his version here. What would happen to you if your hospital closed on two months' notice? Twelve other hospitals have declared bankruptcy this year so far. Is your hospital next? That is quite a financial hit for a staff physician. Think about what is happening to those residents with their large student loan burden and no residency to finish their training. I hope you have positioned yourself financially to weather a storm like this if it were to happen to you.
I hope you enjoy these articles as well as I did. I look forward to updating you again next week with a few more articles I found especially interesting.