Every week I find a few great articles I feel are especially valuable. Following are this week's best. I hope you find them as useful as I did.
This week's favorites include how to guarantee you get your PSLF, how to keep money from destroying your friendships, the myth of the wealthy physician, be happy every day and not just someday in the future, and why you should never retire.
Happy reading!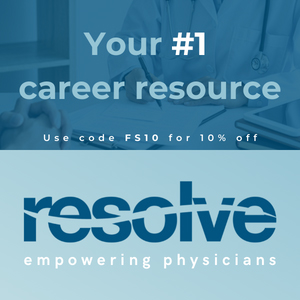 Some physicians have prohibitively high student loans. I know some two physician families who have student loan debt exceeding a million dollars. When you have the equivalent of a mortgage on a million-dollar home, but no home value to offset the debt, the burden can be daunting. PSLF to the rescue! But like every other government program it has a lot of complicated hoops to jump. Why do they have to make everything so difficult? To help us out, The White Coat Investor published a nice summary of How to Ensure Student Loan Forgiveness Through the PSLF Program. If you are using PSLF, be sure to follow every rule in order to successfully get your loans forgiven . You have a lot of money on the line.
High income earners often have friends who are not at the same income level. So, what happens when you want them to join you in doing something expensive but your friend can't keep up? Vox addresses this issue with How to Keep Money from Tearing Your Friendships Apart. There are many ways to handle this issue and keep your friends from feeling left out. Remember, you likely did not become friends because of their income level so keep in mind the reason they are your friend.
How much does it take to feel wealthy? Is it $1 million? $5 million? $10 million? $25 million? Or is it something else altogether that brings the feeling of wealth. Are physicians actually wealthy like society believes? Or is the wealthy physician just an urban legend? Doc of All Tradez tackles this issue with The 10 Million Dollar Dream and the Myth of the Wealthy Physician. The concept of being wealthy always seems to be just beyond our income horizon. The closer we get, the farther away the horizon seems. What do you think it takes to feel wealthy?
Many people in the FIRE movement (Financial Independence, Retire Early) have way too much interest in scrimping while they are working just so they can retire as soon as possible. But is that a good thing? Budgets are Sexy doesn't think so. In fact, he thinks that Daily Happiness is Greater than Future Happiness. I agree with him. We need to stop putting off our happiness until after we retire. Happiness should be felt daily. Live now. So, what are you doing today that makes you happy?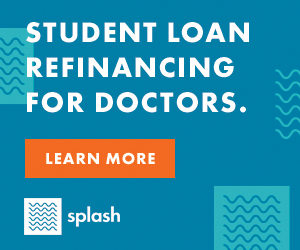 When I was in medical school, I set up my life plan that included retiring from medicine at age 50. I did not pick that age because I didn't like medicine. I choose that age because I had so many other interests I also enjoyed. I thought if I finished medicine at age 50, I would still have the time and energy for the other things I also liked to do. What that really meant was I would never retire, but simply change what I did for "work" on a daily basis. Can I Retire Yet did an interview with someone who liked what he did for a profession enough to share with us Why You Should Never Retire.  I'm on his page. What I learned as I approached retiring from medicine was that I needed an important purpose for my life. I didn't retire, I repurposed. I wrote a bit about it in What is Retirement. So, what will your later years look like?
I hope you enjoy these articles as much as I did. I look forward to updating you again next week with a few more articles I find especially interesting. If you read an especially good article, send me the link so I can share it with others.