Every week I run into a few articles that I feel are especially valuable, so each Monday I plan to share some of the best with you, my readers. I hope you find them helpful.
This week's favorites include lessening burnout by using three steps to optimize the EHR, how much time does it take to manage real estate investments, life insurance considerations, and why the UTMA (Uniformed Transfer to Miners Act) may not be a good option.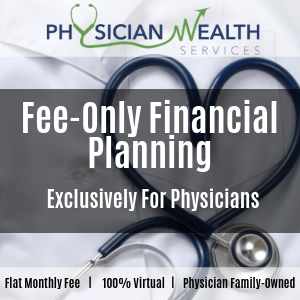 Happy reading!
We all hate fighting with our EHR. It often seems inefficient and very time consuming spending hours to complete that are not reimbursed. Tanya Albert Henry shares a story for the AMA about how the Reliant Medical Group in Massachusetts has tamed their EHR. This group's EHR ranked in the 97th percentile nationally for usability. If you are fighting with your electronic records, then read Cut Burnout by Following These 3 Steps to Optimize the EHR.
When I was a full time surgeon, I also managed 64 rental units in five apartment complexes. The most common question I got was "how could you possibly have the time to do that?" I finally decided to put that answer, with all my tips and tricks, into a book called The Doctors Guide to Real Estate Investing for Busy Professionals. It will be available in a couple of months as the 4th book in my Doctors Guide series. Passive Income MD also has rental properties and I was happy to see him discuss his time commitment needed to be a property owner in How Much Time Does It Take to Manage My Own Properties. It is not nearly the time commitment you think it is and yes even a very busy professional can do it.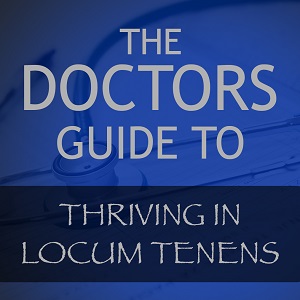 Most of us need life insurance. Leisure Freak tells his story of getting talked into a uselessly small whole life policy and eventually coming around to the right amount of level term life insurance in his article Life Insurance Deserves Personal Finance Consideration. If you are not sure how much life insurance you need, you can check out my first book, The Doctors Guide to Starting Your Practice Right, or the article I wrote Is it time to get some life insurance, where I set out a formula to calculate your life insurance needs.
Many of us with high incomes are looking for ways to transfer some assets to our children. The Debt Free Dr. tells us about his findings from personal experience in How to Transfer UTMS Accounts to Children to Pay Less Taxes. Find out if he would do it again, knowing what he knows now. Would you use a UTMA account? Have you used a UTMA account?
I hope you enjoy these articles as well as I did. I look forward to updating you again next week with a few more articles I found especially interesting.