Each week I run into a few articles that I feel are especially valuable. Every Monday I would like to share some of the best with you, my readers. I hope you find them helpful.
This week's favorites include what do you actually want money to do for you, how to live like you are already retired, how to start small and end big, hobbies with benefits, and how to handle 1099 income as an employee.
Happy reading!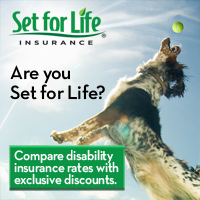 Many people have a mistaken notion of what it means to be "Rich." But the real question begging to be answered is, "What do you really want when you say you want to be rich?" Is it money, fame, nice stuff, great vacations, time with your family, freedom to do what you want today and every day…  Financial Pupil addresses this question with the article Being Rich: The American Dream or a Paradoxical Scam. How do you define rich? Is it a large income? If so, then the real question is how will you use the large income?  Isn't that really what you are after?
Often I hear, "When I retire, I'm going to do X." But I always ask, "If that is something you really want to do, why aren't you doing it now instead of waiting until you retire?" One of my favorite things to encourage people to do every year is to move one item from their bucket list, to their calendar. Incognito Money Scribe also shares this philosophy and penned an article on How to Live Like You're Already Retired. We share the philosophy of not waiting for someday to do the things you want to do. Someday may never come. 
Wouldn't it be great to change the world? Well you can, if you change yourself first. You can accomplish almost anything if you just get started.  And to get started, you need to start small. Every great thing had a small beginning. Budgets Are Sexy emphasizes this concept by reminding us to start small. Often we don't get started because we think the small thing we would start with, won't make a difference. A giant redwood starts as a small seed. A huge movement can be started by a small deed.
I always love getting a twofer. Like when I choose to ride on my tandem bike with my wife, I get a workout and a date at the same time. There are many hobbies that have added benefits like riding my tandem bike. As we age, there are hobbies that will help keep us young. Porch gives us a nice list of Twenty Awesome At-Home Hobbies with Health Benefits for Retirees and Older Adults. These hobbies help keep our mind sharp and our body working. See if there is anything on this list you would love to do.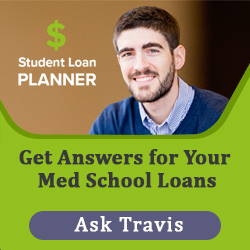 Many employed doctors who strive for a greater income do so by taking on a side gig as an independent contractor. There are many things to consider before taking them on. If you mess up the taxes, for instance, you can get yourself into deep trouble. The White Coat Investor article helps us learn the Financial Considerations for Moonlighting as an Independent Contractor. As a side note, I would encourage residents to never consider moonlighting. There is a reason that laws were passed to limit the number of hours residents are allowed to work. Don't waste the efforts of those who worked to change these laws by moonlighting. Use the much needed time off you were granted to recover from your busy work schedule and prepare for the work to come. You are already overworked. 
I hope you enjoy these articles as much as I did. I look forward to updating you again next week with a few more articles I find especially interesting. If you read an especially good article, send me the link so I can share it with others.