Every week I run into a few articles that I feel are especially valuable and every Monday I would like to share some of the best with you, my readers. I hope you find them helpful.
This week's favorites include steps to living your authentic physician life, discussion with KevinMD on my newest book, a tribute to all you Dr. Dads for Father's Day, review of The Doctors Guide to Starting Your Practice/Career Right, and understanding the fungibility of money and debt.
Happy reading!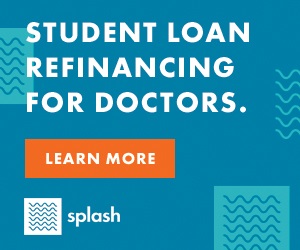 Life is tugging us in all directions. But in whose direction are you going? Are you living the life you want to live, or are you living by someone else's plans? Dr. Francis Yoo penned a guest post for The Scope of Practice in which he gives us Five Easy Steps to Living Your Authentic Physician Life. The fifth step is one of my favorites and is why I became a Certified High Performance Coach (CHPC). I just love taking people to the next level of success. Which step was most helpful to you? If you are ready to go to the next level of productivity, you should contact me to explore your options.
Most of you are aware that my newest book, The Doctors Guide to Navigating a Financial Crisis, is now available on amazon. This book is for anyone who suddenly finds themselves in a financial bind from either losing their income (i.e. a job loss) or a sudden increase in expense (i.e. major health issue). KevinMD was nice enough to have me as a guest on his podcast to discuss this timely new book. If you are trying to recover from lost income due to the recent shutdown, or you have racked up a major amount of medical expenses, this is the book for you. 
Although Father's Day is behind us, I'm finding many Father's Day articles floating around the internet. DocWife wrote a nice article to say thank you to all you Dr. Dads out there who come home tired and still participate with the family. I remember those days, especially during residency when we had our first baby. I really appreciate DocWife's list of things she has noticed us Dr. Dads do at home. It is nice to have our efforts recognized. 
Dr. Pay It Back was nice enough to review my first book this month, The Doctors Guide to Starting Your Practice/Career Right, which is an award winning Amazon Best Seller.   He had this to say: "…a thoughtful piece of writing on one of the most important transitions in the career of a physician (Resident to Attending) …The chapter on contract negotiation…is a must read…." This is such a timely book as residents are moving into their new attending role (either employed or in private practice), to get the right start, and for the new chief resident as they begin to look for their first job.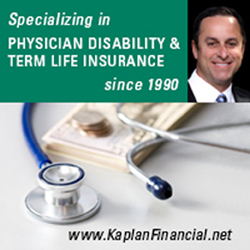 You have likely heard the statement "Money is Fungible." But do you really know what that means and how to use it? Fi Physician, who is on my list of recommended flat fee financial advisors, did a nice piece describing how Money is Fungible. If you are unclear of this concept, you should definitely read this article. I love how he teaches us that debt is a negative bond and counts against your bonds as you determine your stock to bond ratio in your portfolio. Very eye opening. 
I hope you enjoy these articles as much as I did. I look forward to updating you again next week with a few more articles I find especially interesting. If you read an especially good article, send me the link so I can share it with others.