(Don't forget to get your tickets to the PIMD Real Estate Conference coming in September. I hope to meet many of you in person, or you can stay home and enjoy the conference virtually.)
Every week I find a few great articles I feel are especially valuable. Following are this week's best. I hope you find them as useful as I did.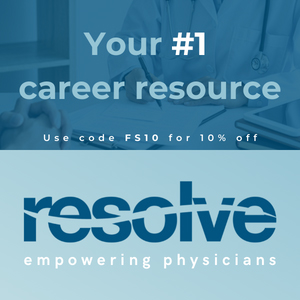 This week's favorites include the biggest retirement challenges no one talks about, how to avoid FOMO when investing, how to decide on a medical specialty, the top five limiting beliefs to overcome on the way to wealth, and how to consider social security income in your retirement calculations.
Happy reading!
Many people think retirement will be all fun and games, but that is not true. There are some real challenges that must be dealt with after we retire. One of the biggest is the loss of a sense of purpose in life after leaving their profession, since many physicians' identity is tied to their profession. MSN shares with us a story of A 67-year-old who 'un-retired' and shared the biggest retirement challenge he faced that no one talks about. I was warned when I started talking about retirement, that I must have a defined purpose before I made the move, and I'm so glad I heeded the warning. 
Investors fear missing out on great new investments or investment opportunities. That is why so many jump at every silly thing that comes along, like bitcoin or the newest social app. But for every one of these longshots that win, there are hundreds of losers. Chasing these investments is not a winning game, but no one likes to hear how their brother-in-law made a killing while they missed out. The White Coat Investor shares an article from Passive Income MD about How to Avoid FOMO when Investing. Has FOMO ever caused you to make a bad investment decision?
Now is the time that medical students who are starting their final year need to choose the specialty they would enjoy doing for the rest of their lives, and apply to that residency. This is a tough decision. I read a lot of bad advice on this subject, such as pick a specialty that makes a lot of money. All specialties make good money.  Some more than others, but all will put you into the top 5% of income earners in America. Reading Look for Zebras article will help you make an informative decision on How to Decide on a Medical Specialty. Just be sure in the end that you enjoy the specialty you choose, because you will be doing it for many years.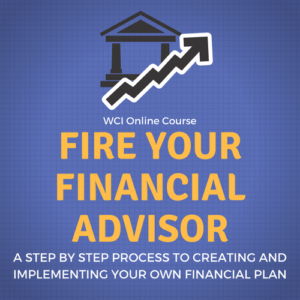 Sometimes one can lose the race before they even get started. That is the way it is with limiting beliefs; the silly stories we tell ourselves about why we can't do something. The Prudent Plastic Surgeon shares with us his Top Five Limiting Beliefs to Overcome on the Way to Wealth. I think his fifth reason stops the most people. Which of these limiting beliefs has hindered your progress?
When I set up my retirement plan I didn't account for getting anything from social security. I didn't know what the future held for social security and played it safe by leaving it out of my calculations. Maybe I was just being lazy, but if you leave it out, you will have to work longer before you will have enough to retire. For some this difference will be crucial. Rich Frugal Life helps us out with Should Early Retirees Consider Social Security Income in Their Calculations? Were you conservative/lazy like me by leave social security out of the equation, counting it a bonus if you indeed get the benefit, or did you use it in your estimates?
I hope you enjoy these articles as much as I did. I look forward to updating you again next week with a few more articles I find especially interesting. If you read an especially good article, send me the link so I can share it with others.