Every week I run into a few articles that I feel are especially valuable and every Monday I would like to share some of the best with you, my readers. I hope you find them helpful.
This week's favorites include what to do with student loans since the CARES act improved things during the COVID pandemic, 7 steps to make your money work for you, what will happen to physician income this year, money can't buy happiness, and why direct primary care is thriving in the face of COVID-19.
Happy reading!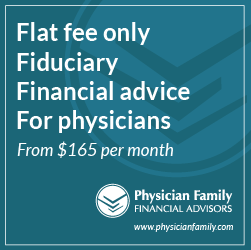 If you lost your job or had a significant decrease in income during the pandemic, then your student loans just became an extra burden. But, many people are following my advice from The Doctors Guide to Eliminating Debt and are rapidly chipping away at their student loans even during this economic downturn. The Frugal Physician gives us some ideas of What to do with Student Loans in the Pandemic if You're Annihilating Your Debt. Her first suggestion is golden. Not having to make any payments right now and not having interest accumulate against you make for some powerful options. If the crisis has you down, watch for my new book The Doctors Guide to Navigating a Financial Crisis coming on June 16th.
I love it when my money works for me instead of the other way around. I was visiting my mother-in-law when she and my wife were trying to find the perfect carpet runner for her kitchen. I was on my laptop computer when I asked them what they thought of this one on my screen. My mother-in-law looked at it and asked, "have you been working for me all this time?" She was elated that I was helping meet her goals without being asked or her even noticing. That is what your money should be doing, working behind the scenes for you. The Debt Free Doctor gives us his 7 Steps to Make Your Money Work for You. Put your money to work, then you don't have to.
Many physicians who considered themselves to have a very secure job, suddenly found themselves without work recently. That was a rude awakening. But what will happen to their income the rest of the year when things open up again? Medscape Medical News tackles that questions with What Will Happen to Physician Income This Year. I suspect the income drop we will feel across the board will sting quite a bit for those who were unprepared. I recently spoke with my old partner about the impact his office felt and what he thought the future had in store. You can read that article here. 
Just because Money Can't Buy Happiness, Doesn't Mean it's Not Important is a nice article published by The Finance Twins. Once you have enough money to cover your basic needs, there is diminishing returns for earning more. But apparently it is more comfortable to cry in the backseat of a Bentley, or so I hear.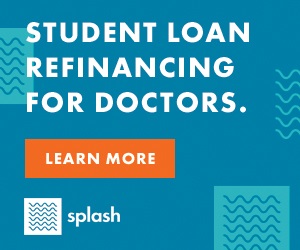 There are many models for how one can practice medicine. Some of those models are suffering during the pandemic shutdown. But Dr. Thomas White tells us Why Direct Primary Care is Thriving in COVID-19 . This article published on KevinMD confirms it is usually better if you are in control of your destiny, as opposed to letting a hospital system tell you how you are to practice. 
I hope you enjoy these articles as much as I did. I look forward to updating you again next week with a few more articles I find especially interesting. If you read an especially good article, send me the link so I can share it with others.