Every week I run into a few articles that I feel are especially valuable, so each Monday I plan to share some of the best with you, my readers. I hope you find them helpful.
This week's favorites include the second week of a free 50+ doctor financial summit, how financial independence made this doctor's practice better, a first-hand look at what volunteering to do ICU work in New York City looks like for one doctor, some things you didn't know about paying off debt, and how much of your new fugal lifestyle will continue.
Happy reading!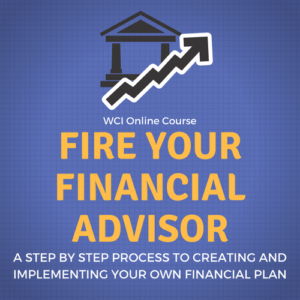 Every now and then a great opportunity will cross your path. For the next few days Passive Income MD is hosting the second half of his FREE virtual summit on diversifying your income, including more than 50 speakers. My discussion on how I got started in real estate investing opened the summit last week. In the private Facebook group for the summit I asked a question about the biggest fear stopping you from investing in real estate. This question has generated more than 225 comments. Register for your spot now by clicking here. Join more than 8,700 people who have already registered to attend. Each day new speakers are released and will be available to watch for a short period of time for free. There is also an option to own lifetime access to these discussions. It's not often you get a line up like this for free without even leaving the comfort of your home. Register NOW and learn from these great speakers. There are 26 new speakers that will go live this week. Don't miss this great opportunity.
Crispy Doc set out to become financially independent so he could retire from medicine. He discovered when he got his financial house in order, he was able to make changes in his practice so his work was more enjoyable. Now he no longer wants to leave medicine. It's fun again. He tells his story in There Are Many Places I'd Rather Be, But This is Where I'm Needed. I had the same thing happen to me when I became debt free. I then had the courage to make needed changes to my practice, making it much more enjoyable. You can read that full story in The Doctors Guide to Eliminating Debt. What would you change in your practice if you didn't need money anymore?
Indiedocs posted a great and heartwarming Open Letter from a NYC COVID-19 ICU Physician Volunteer. I am grateful I do not have to practice in today's very difficult medical environment. But I am so grateful for the doctors who are practicing on the front lines and even volunteering to run into the pandemic to help. That is what medicine is all about. This letter will remind us all why we went into medicine in the first place.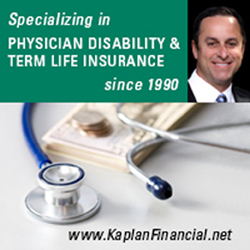 You all know I'm a big fan of paying off debt early and then staying out of debt. I even wrote a book on it, The Doctors Guide to Eliminating Debt. Dr. Breathe Easy Finance republished a blog that originally appeared on Your Money Geek and was authored by Sam from How to FIRE. They offer up Six Things You Didn't Know About Paying Off Debt. #1 is my favorite. Are you ready to experience the joy of eliminating your debt instead of managing it?
Many of us have been saving a fortune lately by staying at home. My entertainment and travel budget fell from $5,000+ a month to $250 last month. It is likely to continue to be much lower in the near future. The Physician on FIRE shares with us his Forced Frugality: Applying Lockdown Life Lessons to Reach FI Faster. How many of the new spending habits will you continue after the lockdown ends? 
I hope you enjoy these articles as much as I did. I look forward to updating you again next week with a few more articles I find especially interesting. If you read an especially good article, send me the link so I can share it with others.