Each week I run into a few articles that I feel are especially valuable. Every Monday I would like to share some of the best with you, my readers. I hope you find them helpful.
This week's favorites include eight reasons why renting isn't throwing away money, one in five millennials think they can never retire, using the 10% rule to limit lifestyle creep, what it means when a "low income" physician is not able to save money for the future, and should age be a factor in physician retirement.
Happy reading!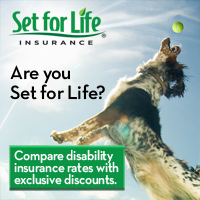 When I encourage doctors not to buy a house as a resident or during the first couple years as an attending, I get a lot of push back. Often with the phrase, "renting is throwing away money." This is not actually true and in these cases renting is often the better financial decision. MoneyNing helps us understand this in his article Eight Reasons Why Renting Isn't "Throwing Money Away." If you are reluctant to rent, please read this. 
A recent survey by GOBankingRates found that one in every five millennials (19.6%) believe that they will never be able to retire. Companies no longer give pensions to their employees, income is not keeping up with inflation, debt is rising, government spending is out of control with no end in sight, and health care costs are skyrocketing. Do you share their pessimism? There is a solution and MSN Money shares with us Six ways for millennials to be able to retire. There is still hope for you as you have a lifetime to make it happen.
Whenever we get a raise, we want to spend it. That is what lifestyle creep is all about. But The Physician Philosopher thinks about it in a different way. He gives us a compromise with The 10% Rule: Limiting Lifestyle Creep. How much did your lifestyle creep when you went from a resident to an attending? Or when you got your last bonus? Don't let those cash infusions make your spending decisions, you make them. Maybe after reading The Doctors Guide to Eliminating Debt you will use those increases to pay off your debt and reclaim all of your income. 
People at every income level think saving money is hard. Those who make $50,000 a year say they need to make $100,000 to have left over money to save. Those who make $100,000, think they need to make $150,000 in order to have money left over to save. Those who make $800,000 a year still cannot seem to save for the future. The White Coat Investor has some Financial Advice for "Low Income" Doctors who don't think they can possibly save 20% of their income. Savings is rarely about how much you make, it is almost always about how much you spend. Spend less, and you can save more. When a doctor making $180,000 a year tells a teacher making $60,000 a year that there is just no room in the budget for savings, something is amiss in that doctor's spending.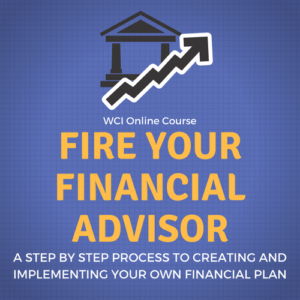 When I was practicing medicine, which seems like ages ago now, there was always the question of how competent the older physicians were. When was it time to quit? Will the doctor be able to tell when it is time to quit? Should we require older doctors to be tested for competency? Kevin MD shares the Reflections of an Aging Physician. Do you think there is an age that all physicians should stop working?
I hope you enjoy these articles as much as I did. I look forward to updating you again next week with a few more articles I find especially interesting. If you read an especially good article, send me the link so I can share it with others.