Each week I run into a few articles that I feel are especially valuable. Every Monday I would like to share some of the best with you, my readers. I hope you find them helpful.
This week's favorites include how to challenge your beliefs about becoming wealthy, 100 inspiring quotes for doctors, three reasons not to invest in a backdoor Roth IRA, how to start a solo private practice, and how medical missions can make you a better doctor.
Happy reading!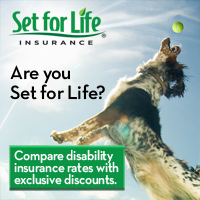 Sometimes we are the ones who get in the way of our own success. We have preconceived notions that don't allow us to succeed. The Female Money Doctor walks us through some of those preconceived notions and what to do about them in her article Can You be Wealthy? How to Challenge Your Beliefs. If you feel you are being held back by your beliefs or your habits, then you will benefit from my Certified High Performance Coaching Program. Contact me for a free introductory session to see if high performance is for you. 
Sometimes we feel like the world is using us for a stepping stone. We get down on ourselves, become frazzled, or are just a bit off our game as physicians. When this happens we can turn to this wonderful list of 100 Inspiring Quotes for Doctors that was compiled by Look for Zebras to give us that needed attitude boost. I keep a file of thank you notes people have written to me to look at when I feel down. This article is another good option. I hope you enjoy these quotes as much as I did.
When reading financial blogs it seems everyone feels the backdoor Roth IRA is the cat's meow for high income professionals. But The Prudent Plastic Surgeon is not doing it. And neither am I. Although my reasons are different from his, I have no money in any account associated with the word ROTH. Yet I still became financially independent by my target age of 50 and retired a few years later. Check out the Three Reasons He Doesn't Invest in a Backdoor Roth IRA and let me know if you agree.
For some reason the notion of owning your own practice has somewhat fallen out of favor in the last decade. Many new doctors are choosing to be employed by the hospital instead of hanging up their own shingle. But those who own their own practice have many benefits over those who are employed. My article on advantages of owning a practice lists some of them. I think the best way to go into private practice is to join an already existing partnership where the business is already established. But if you prefer having a solo practice, then Physician Finance Basics has a great article for you on How to Start a Solo Private Practice. This article includes a nice list of things you must remember to do.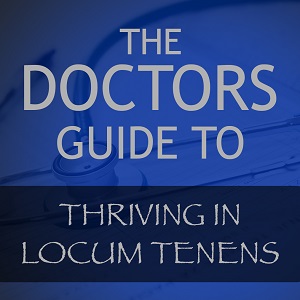 We take a lot of things for granted in American Medicine. We have so many resources and specialists available to us that many of our basic skills go unused. Take a trip to do some medicine in a third world country and you will get a quick brush up on those unused skills. Locumstory gives us a good glimpse of this in How Medical Missions and Locum Tenens Made Me a Better Doctor. Have you been on a medical mission trip? What did you learn? 
I hope you enjoy these articles as much as I did. I look forward to updating you again next week with a few more articles I find especially interesting. If you read an especially good article, send me the link so I can share it with others.